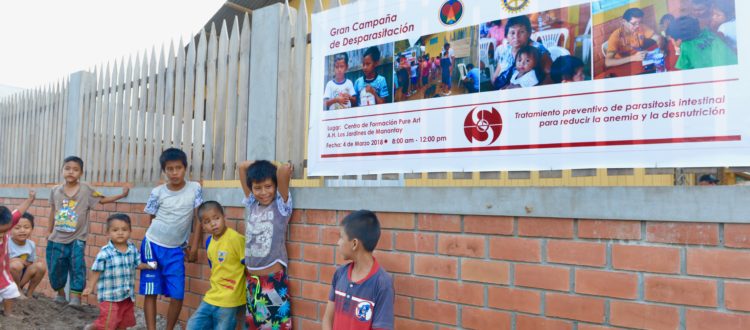 March 4th, 2018
We've arrived (at last!) in the heat and humidity of Pucallpa, ready for the week ahead with excitement. For this year's trip, a record-breaking number of 65 international volunteers have joined us. From England, France, Vancouver, Vermont, Montreal and Toronto, we flocked together like birds headed for common ground: the Hub of Hope in the slums of Manantay, Pucallpa.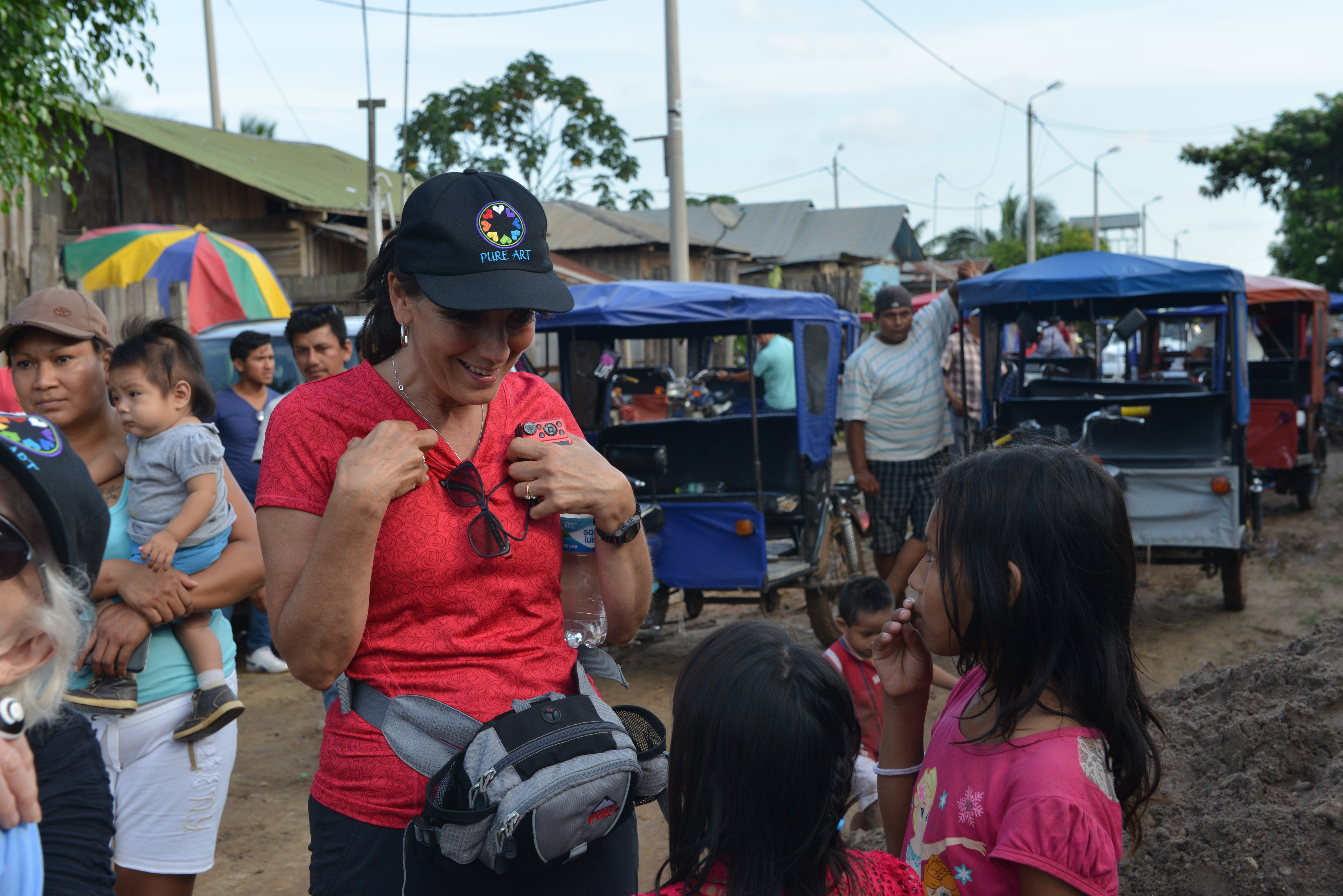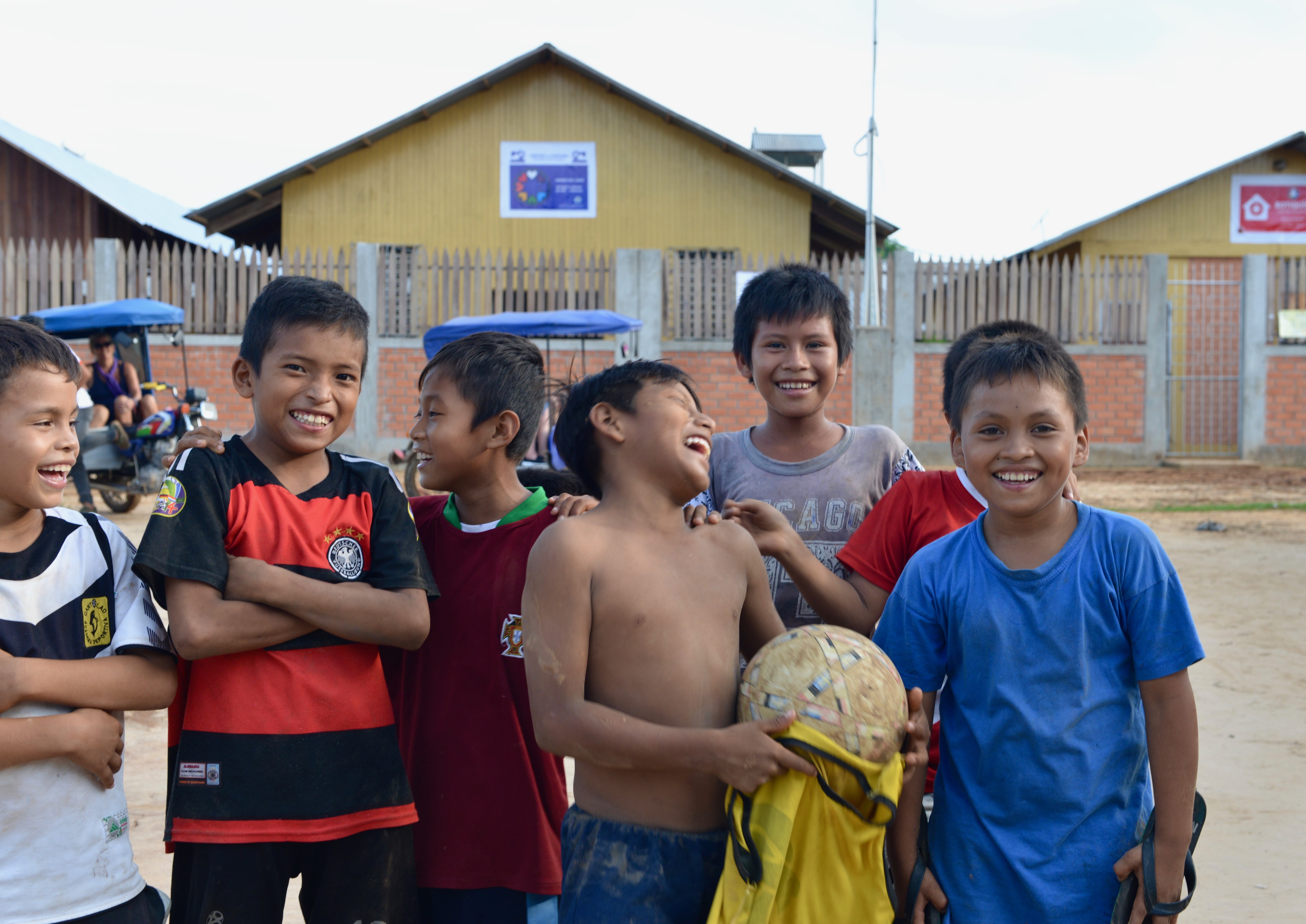 Eleven years in the making, the Hub is familiar ground for many of us. The children wait for us at the gates, many of them remembering us by name or at least by face, the reunion emotional for many. Hugo, the foreman of the Peruvian construction team, shakes my hand from the doorframe of the soon-to-be daycare "El Cuidador de la Luz", The Lightkeeper, in memory of Ben McKinnon. Tomorrow, the earth floor of the daycare will begin to be excavated so that a cement foundation can poured from the hands of Ben's family. Meanwhile, volunteers will be busy on the two additional construction sites that are currently and quickly adding up to Pure Art Foundation's 27th and 28th homes in Pucallpa.
Day one began headstrong with a mass medical clinic at the Hub. Nurses, doctors, and a dentist were on sight to offer first-line health care to over 400 patients. Like last year, the clinic was organized by the Yarina Cocha Rotary Club and provided for by the foundation's medications and vitamins.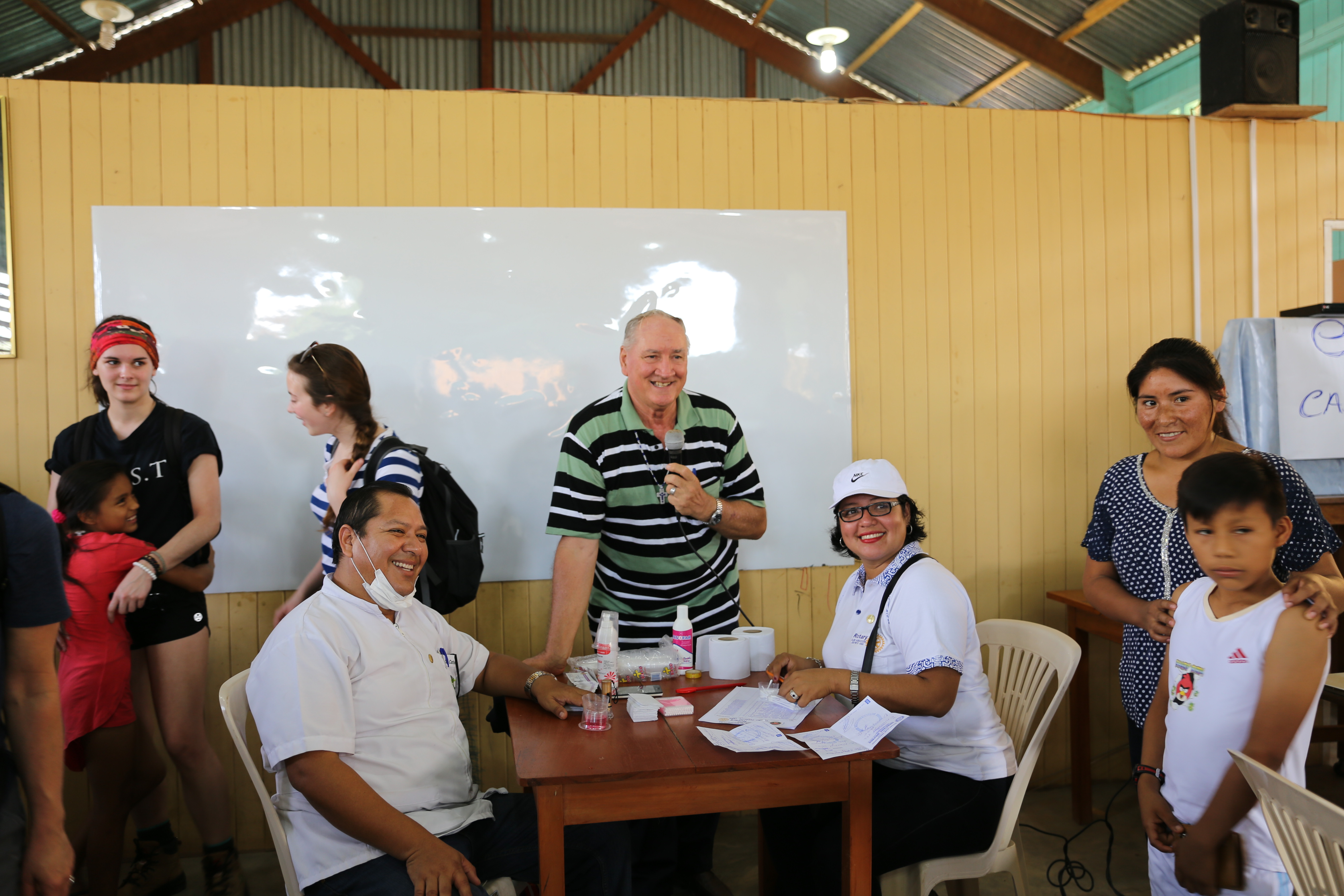 After lunch, as many of the volunteers headed to their respective work sites, others stayed behind to follow up with the Hub of Hope's hired pharmacist, Delicia Mercedes, who will bee overseeing the STOP campaign's administration of vitamins and anti-parasitic medication.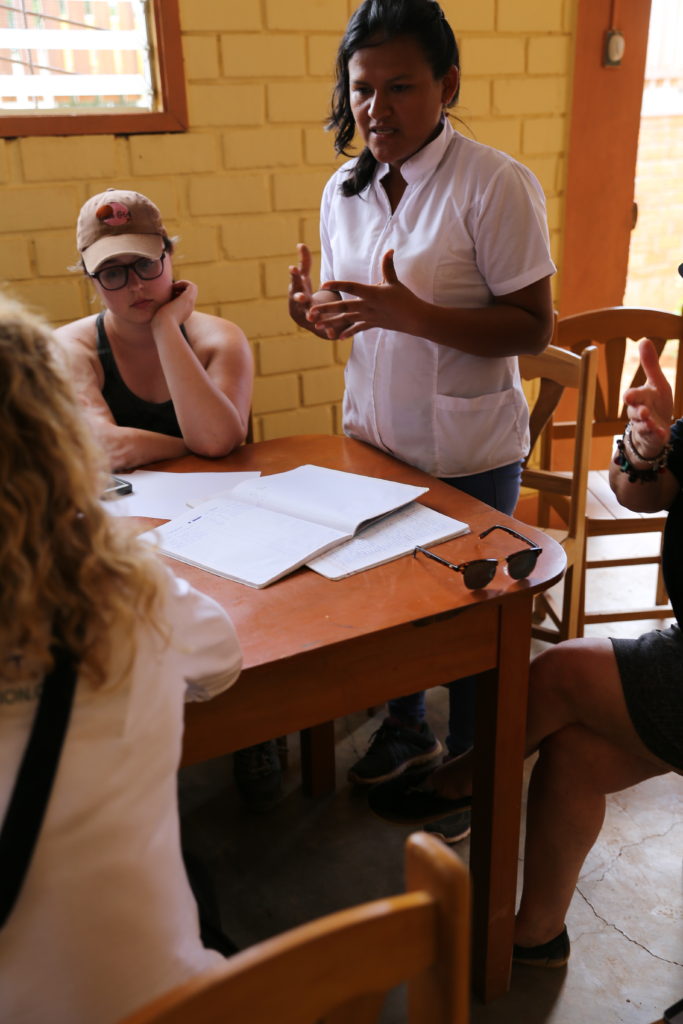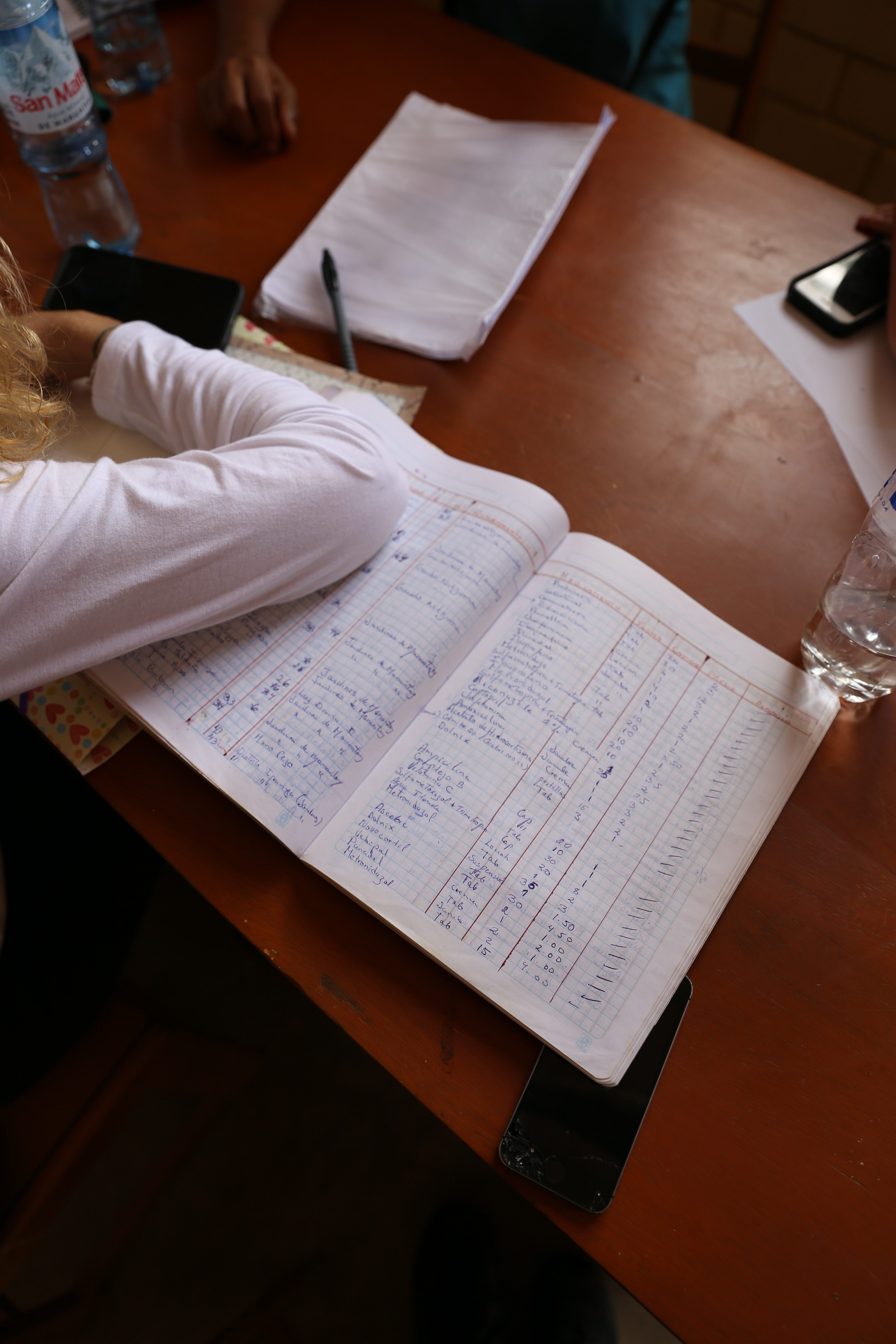 She explained the challenge of ensuring follow-ups with children after they've received an initial dose of medication, in order to assure sustained immunity or recovery from parasites. With translation support from sister Marie-Colette, an administrator of the Hub, we discussed the idea of creating patient files to help keep track of the children that will soon be enrolled in the daycare, currently being built immediately next door to the pharmacy. Delicia mentioned that when the weather permits families to visit her, she easily treats 20 to 30 patients daily.
As the Hub's pharmacist, she also visits families and certain patients in their homes. This morning, she brought to our attention the case of a 22-year-old boy who is battling a form of leprosy, but who is unable to access treatment due to its cost and the inaccessibility of appropriate clinics. She led us to his home, only a few doors down from where our volunteers were sawing wood and nailing walls, a house I'd passed earlier that day without realizing the dire situation of its occupants.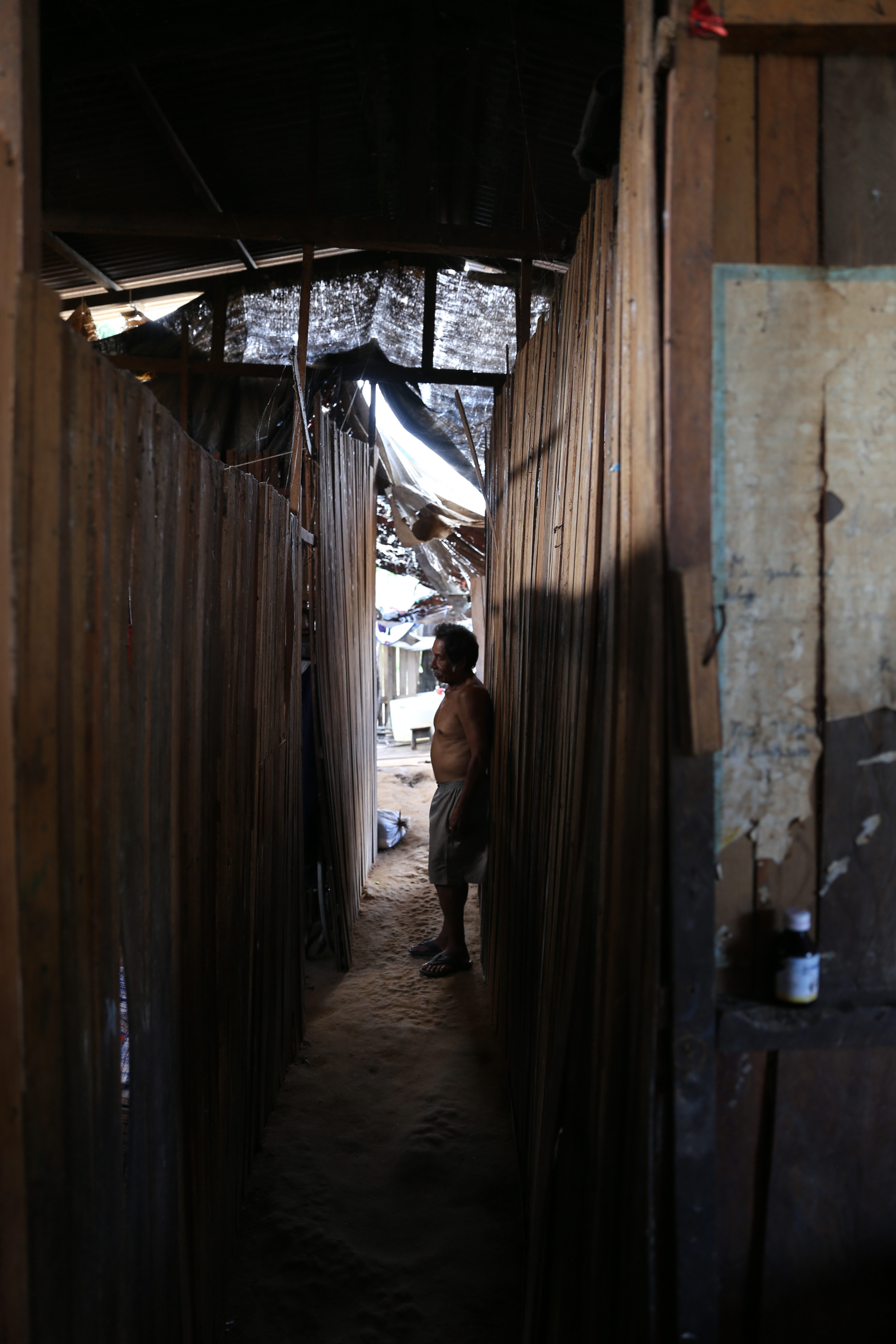 The small, make-shift home currently shelters a family of 15, on a piece of land that can be taken from them at any moment due to lack of recognized ownership. We met the boy, smiling politely from his bed though clearly in pain, as his mother massaged his legs showing sores and answered our questions; he started developing the disease at 17. I felt conflicted about photographing this setting, documenting a reality so needing of urgent attention, while also wishing to respect this boy's privacy and dignity.
The Foundation has agreed to look into what can be done for this unique and pressing situation as soon as possible, once the condition and necessary treatment are more fully understood. Updates are to follow.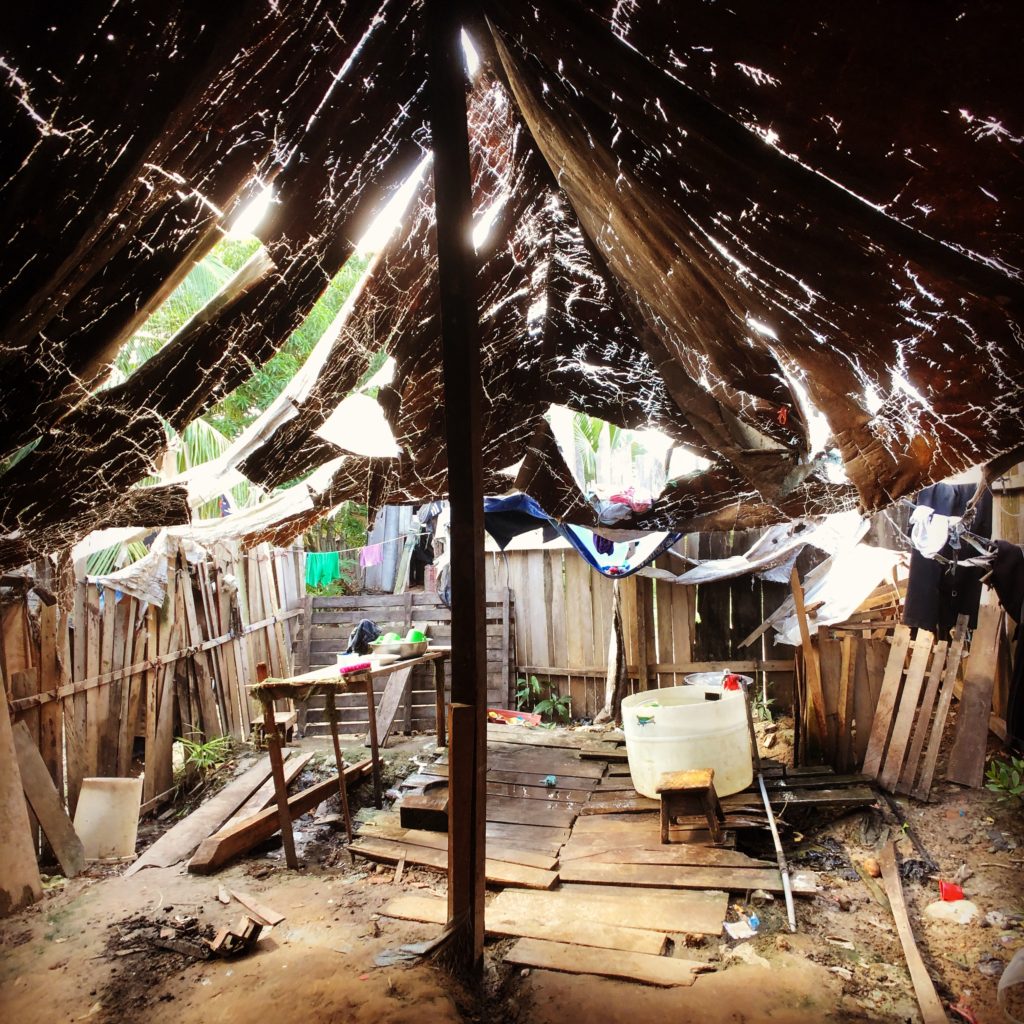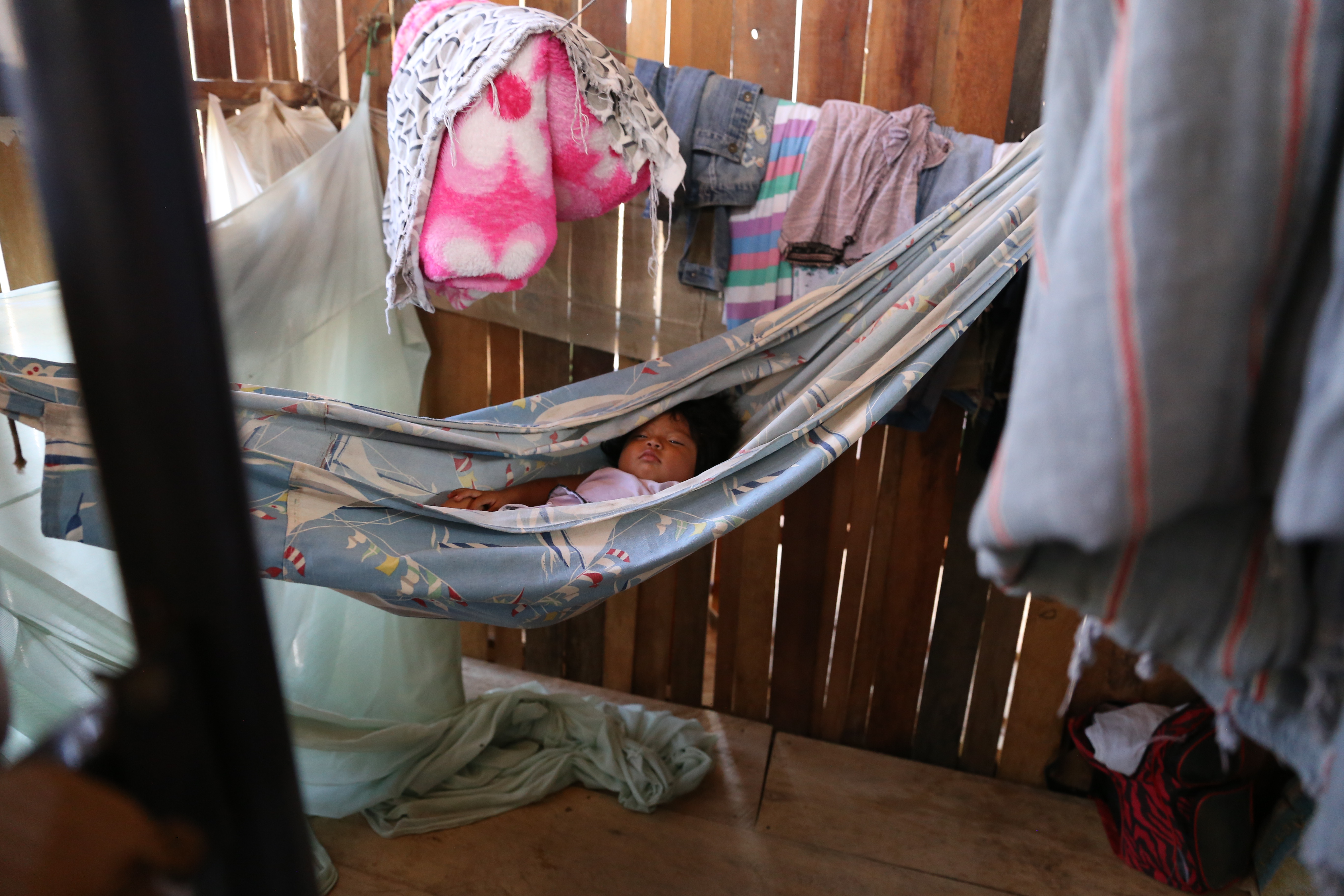 4:00 and a slanting sun was quickly upon us afterwards. The bus and convoy of motorcars picked us up from the Hub and unwound us through the red streets of Manantay. Down quiet drives or alleys, the yearly Humisha (Carnaval) trees can be seen erected with balloons and gifts, awaiting the festivities of the approaching evening. As some of the motorcars ahead were being ambushed by water buckets or blue and pink paint balloons, iconic of the early March celebration, I kept wondering about the walls that enclose families, their stories, their ailments and their hopes from the world. How everything from the outside— a clothes line, a child's toy truck, a dog feeding on scraps, a face in a window — all looks ordinary, or seen before. Until someone asks for you to see inside, vulnerable as it is, and asks for help.