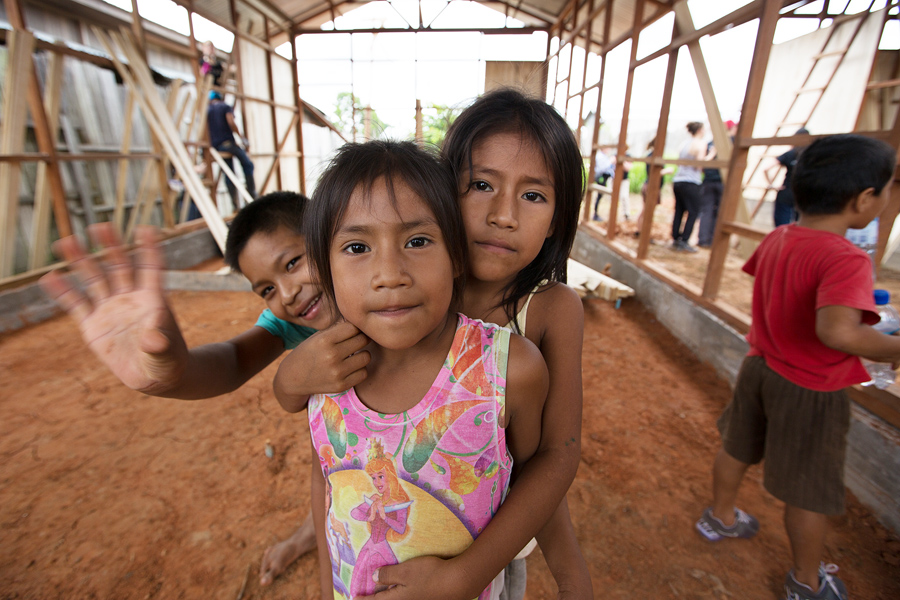 PERU 2014 [DAY 1]: Building Sustainable Communities, One Home at a Time.
As we enter into our fourth year of the CAST program- Construct A Structure Today- our team is growing with more help than ever. 38 volunteers from Pure Art as well as a group of Peruvians hired by the Foundation are working together to build two new homes. Sustainability is at the core of this program as we return, every year, to Pucallpa, Peru.
With every home built, our goal is to create sustainable communities and lasting relationships with the families we work with. DAY ONE began with an incredible amount of energy with all hands on deck!
We had a chance to catch up with Sadith Barboza and her six children on our first day of construction. This beautiful family will be neighbours to two new families moving into this growing community. Three of Sadith's children are enrolled in Pure Art's One School for All program that provides the gift of education.