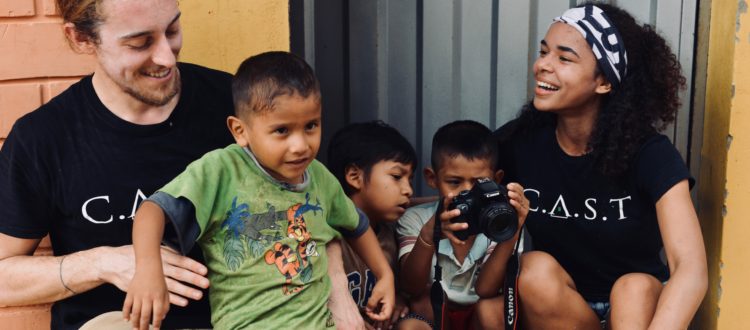 March 5th, 2018
On the agenda for our second day, we had cement mixing and pouring for the daycare's foundation, we had more walls to nail and the Hub's fences to paint, and we had the first of two stages of the school children's registration night.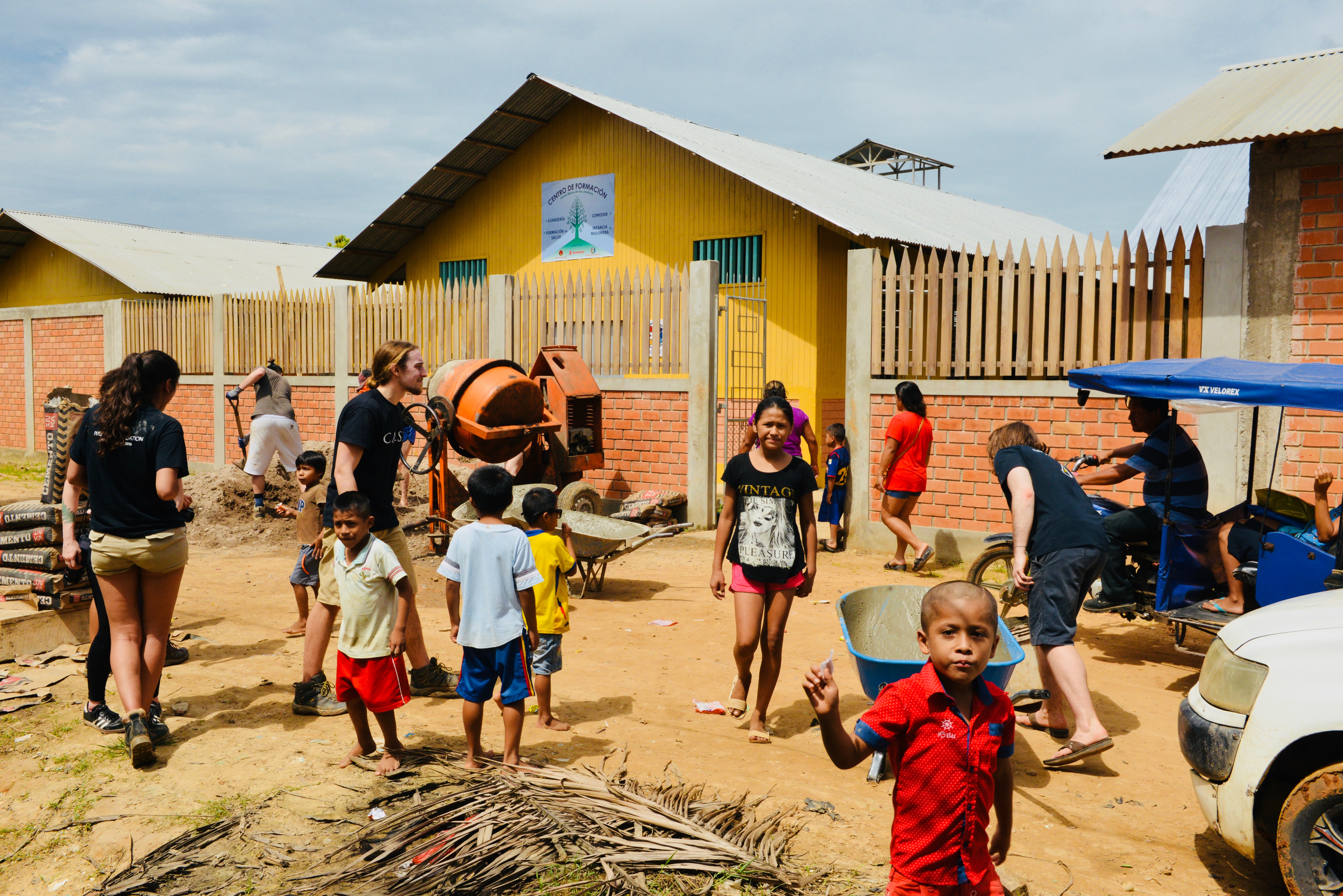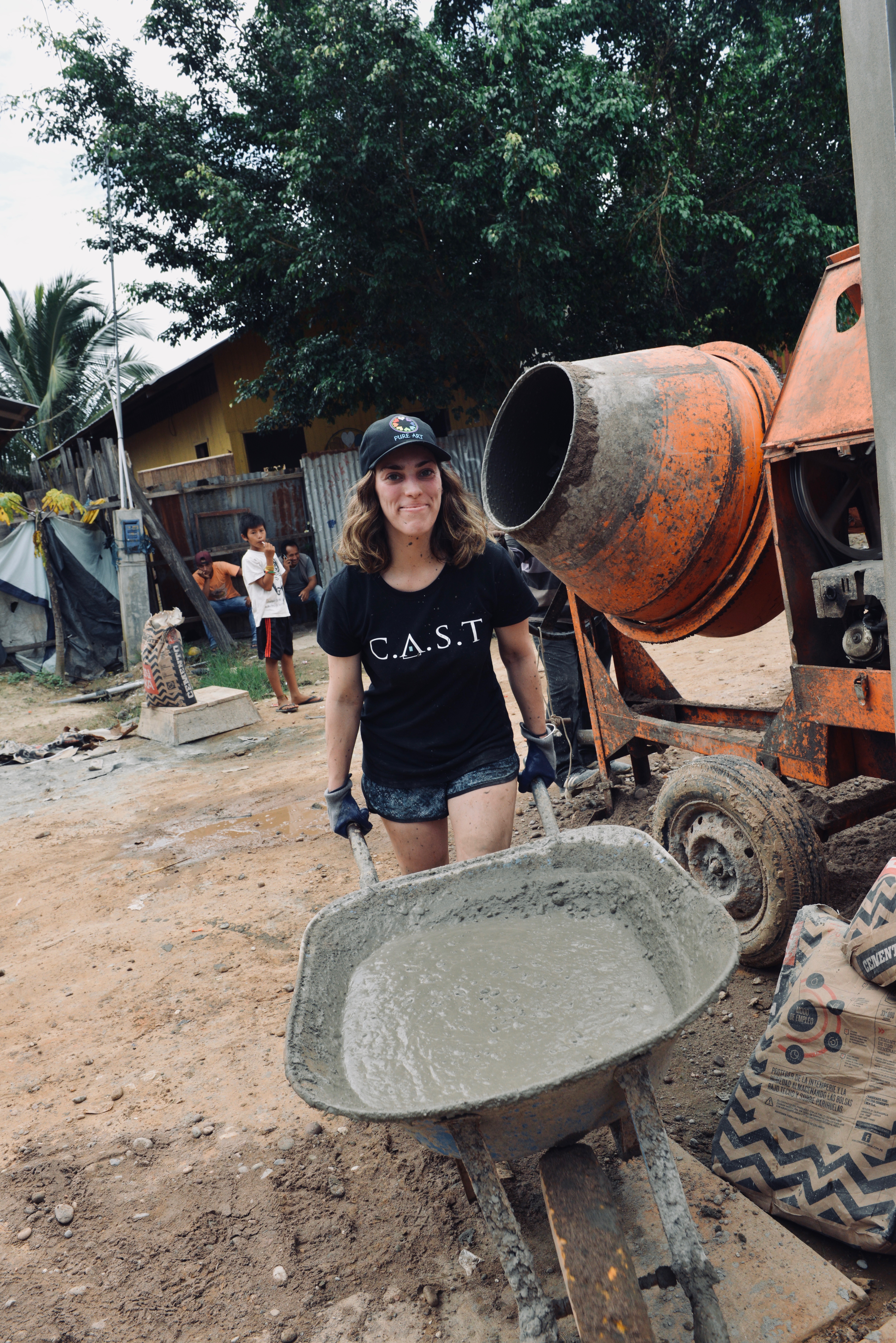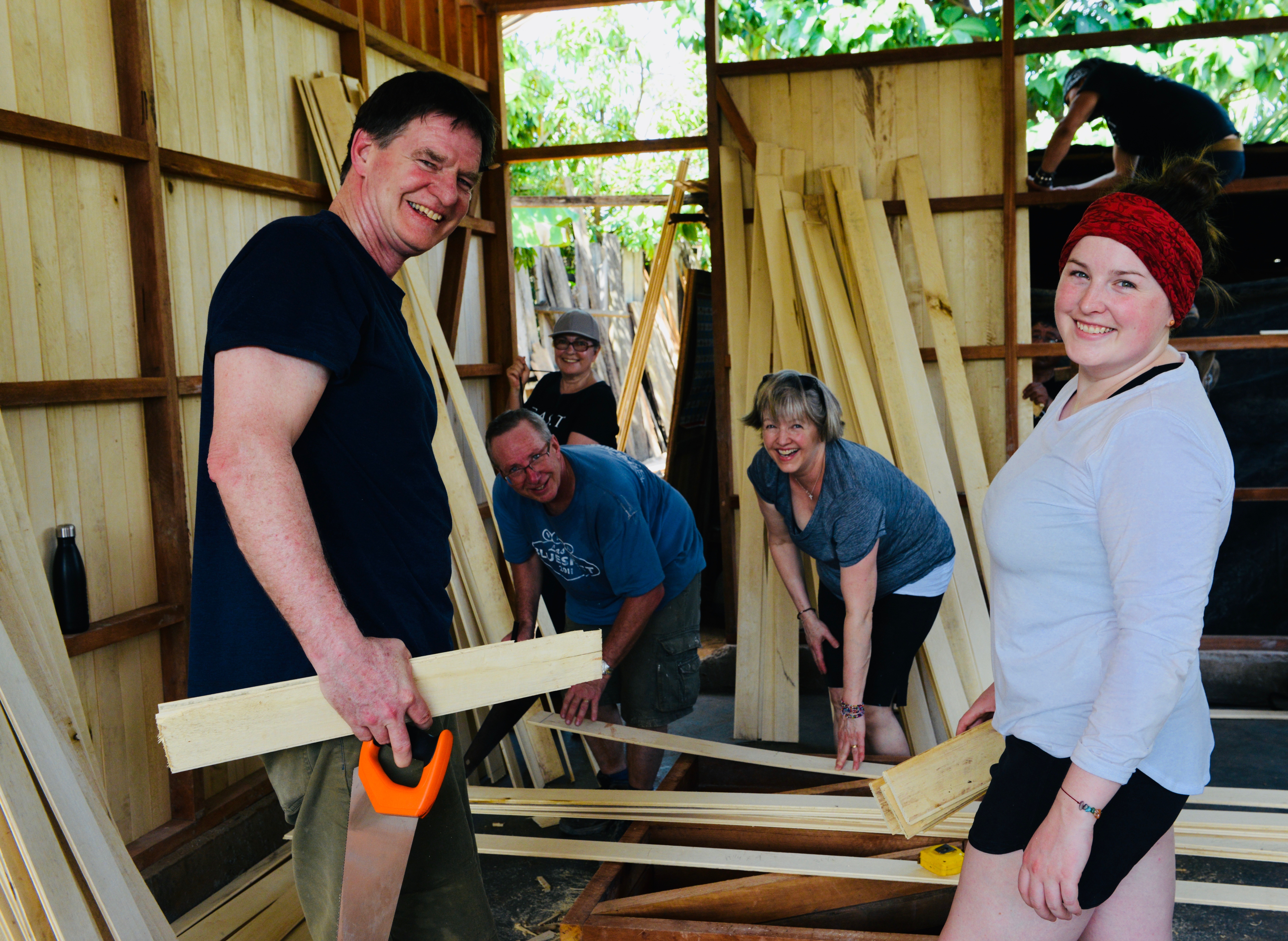 As the crew prepared for these various tasks this morning, I returned to Luis's home — the young man we'd met yesterday who is struggling with a rare form of leprosy. This time, in addition to sister Marie-Colette, I was accompanied by Dr. Lucas — a Tanzanian physician who has been living and working in Pucallpa for the past thirty years — who agreed to visit Luis and his family to assess what could be done.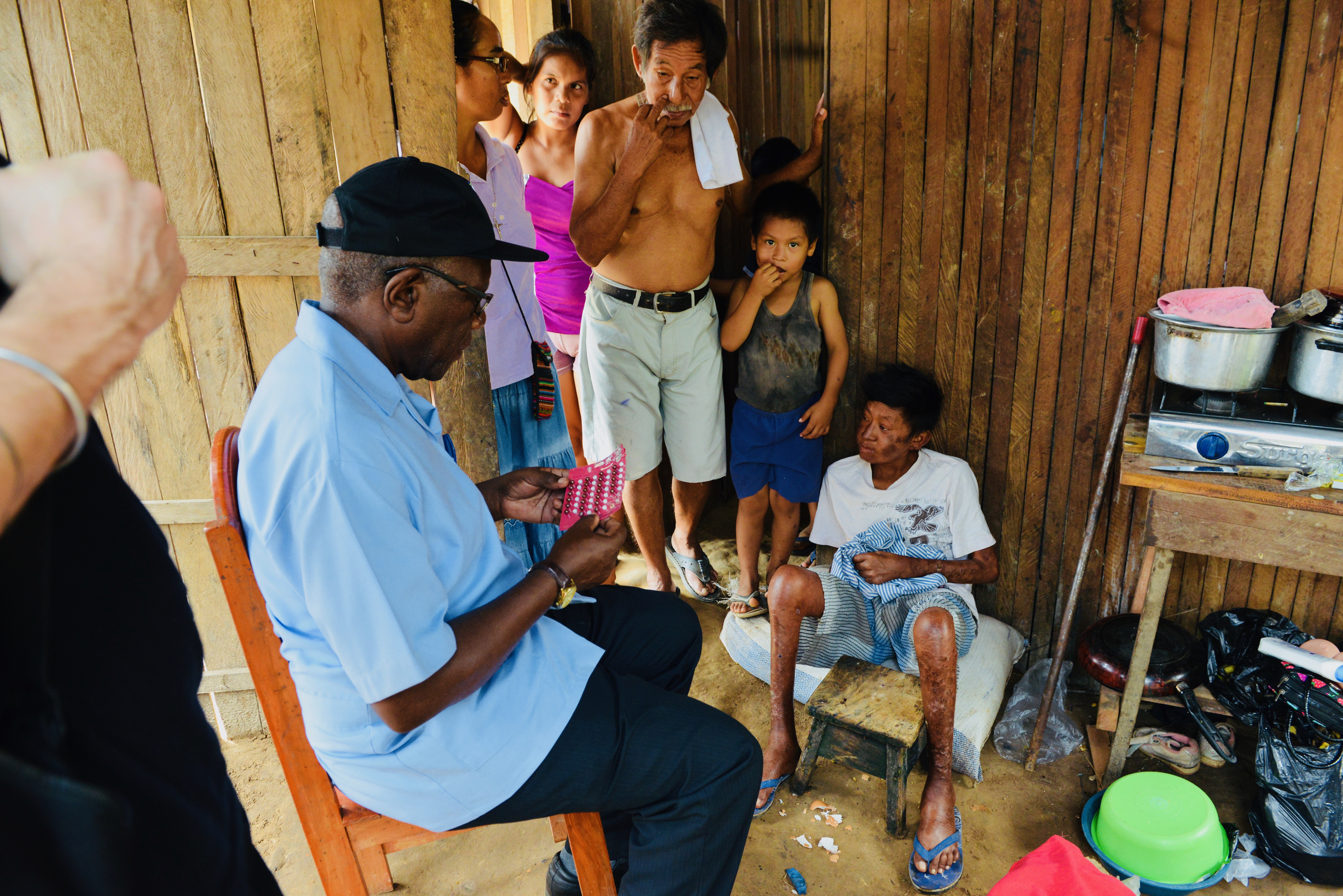 Luis's many siblings, ranging from toddlers to late teenagers, greeted us with smiles as their grandmother poured them breakfast in cups from a stove pot. Luis himself was out of bed, sitting against the wall of their outdoor kitchen. Marie-Colette told me that she was relieved to see him looking happier than yesterday, though he still struggled to rise when Dr. Lucas suggested they go inside for an assessment. The 22 year-old reached for his cane first, then leaned on his father for support. "His sores have gotten so much worse in one year," Marie-Colette said to me afterwards. She insinuated that infection will be inevitable.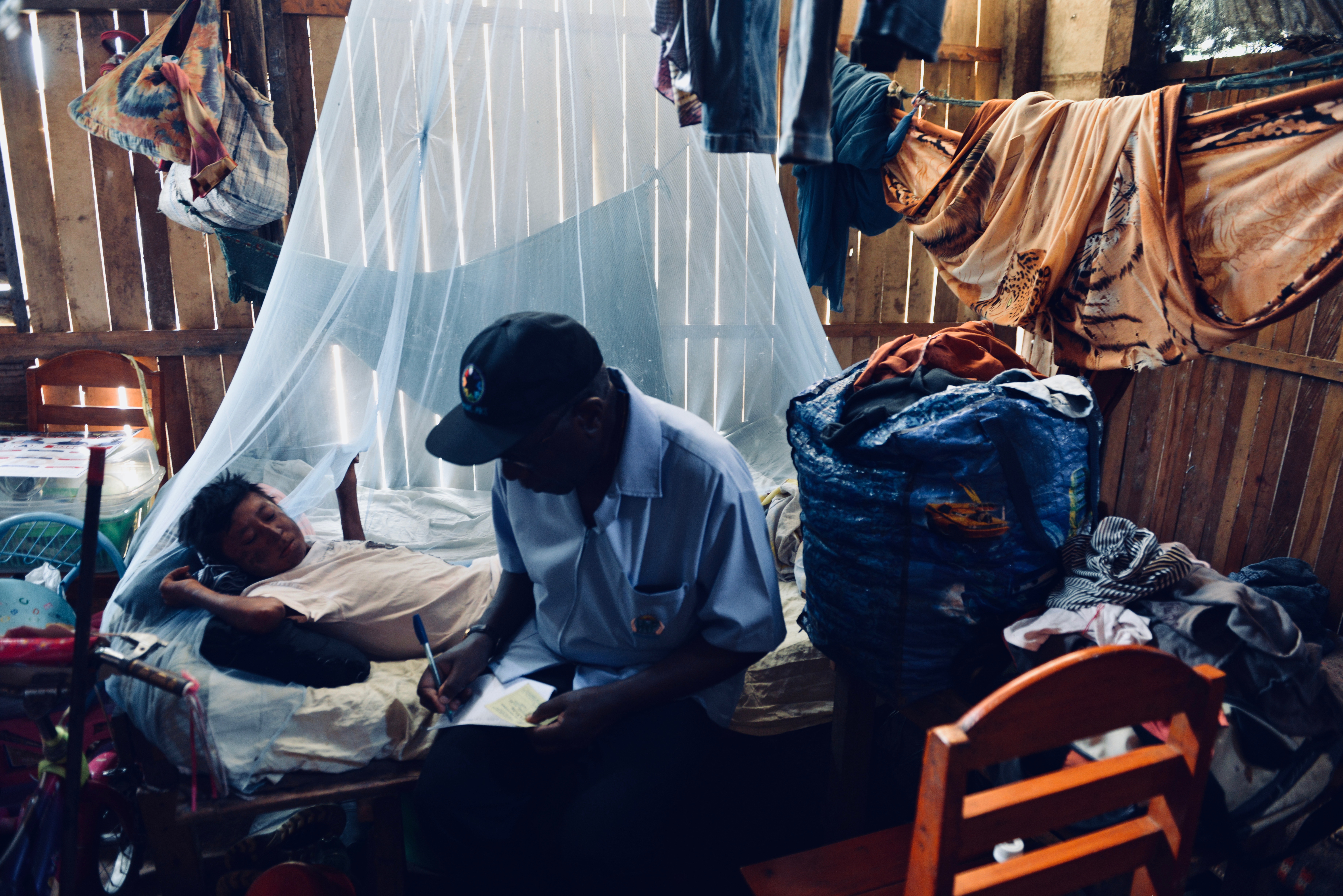 Dr. Lucas explained that it appeared to be tuberculoid leprosy, which is a milder and less contagious form of the disease. If left untreated, however, disfigurement and permanent nerve damage are consequential. Luckily, Luis will be seen tomorrow morning in the Pucallpa hospital where Dr. Lucas works. Afterward, a route to proper treatment (and hopefully recovery) can be established. In the motocart on the way back to the city to drop Dr. Lucas off at the hospital, he told me that, years ago, he'd actually written his doctorate thesis in Hamburg on Tuberculoid Leprosy. Now, with the care needed for Luis, this story was coming full circle.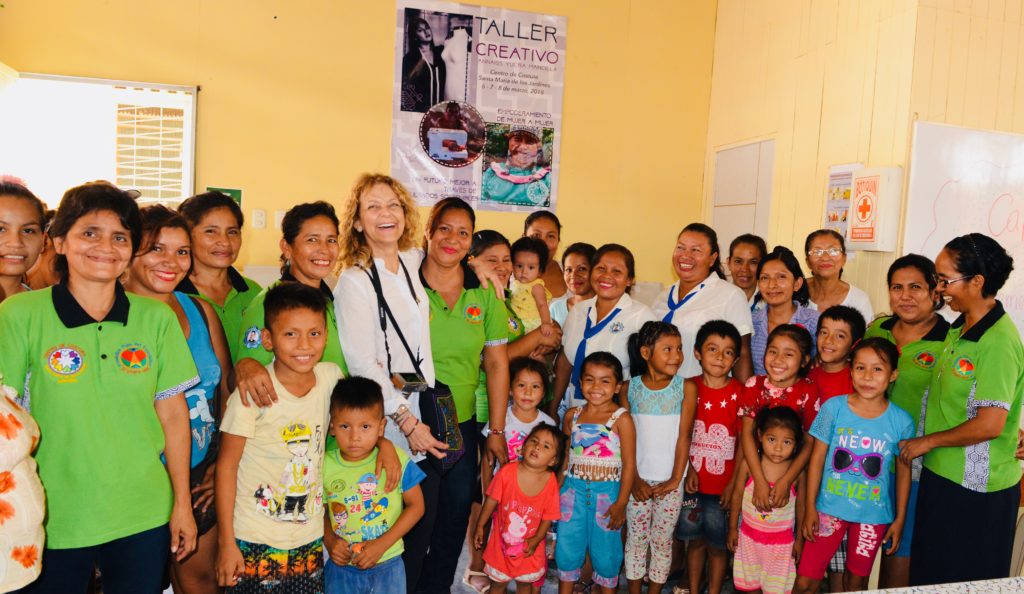 By the time I was back in the Hub, half the daycare's foundation was poured and drying in the afternoon sun. Next door, in the sewing centre, 26 women were gathered for their registration day in the Sewing Program. In the coming year, they will learn both craftsmanship and entrepreneurial skills; many of them decide to open micro clothing/textile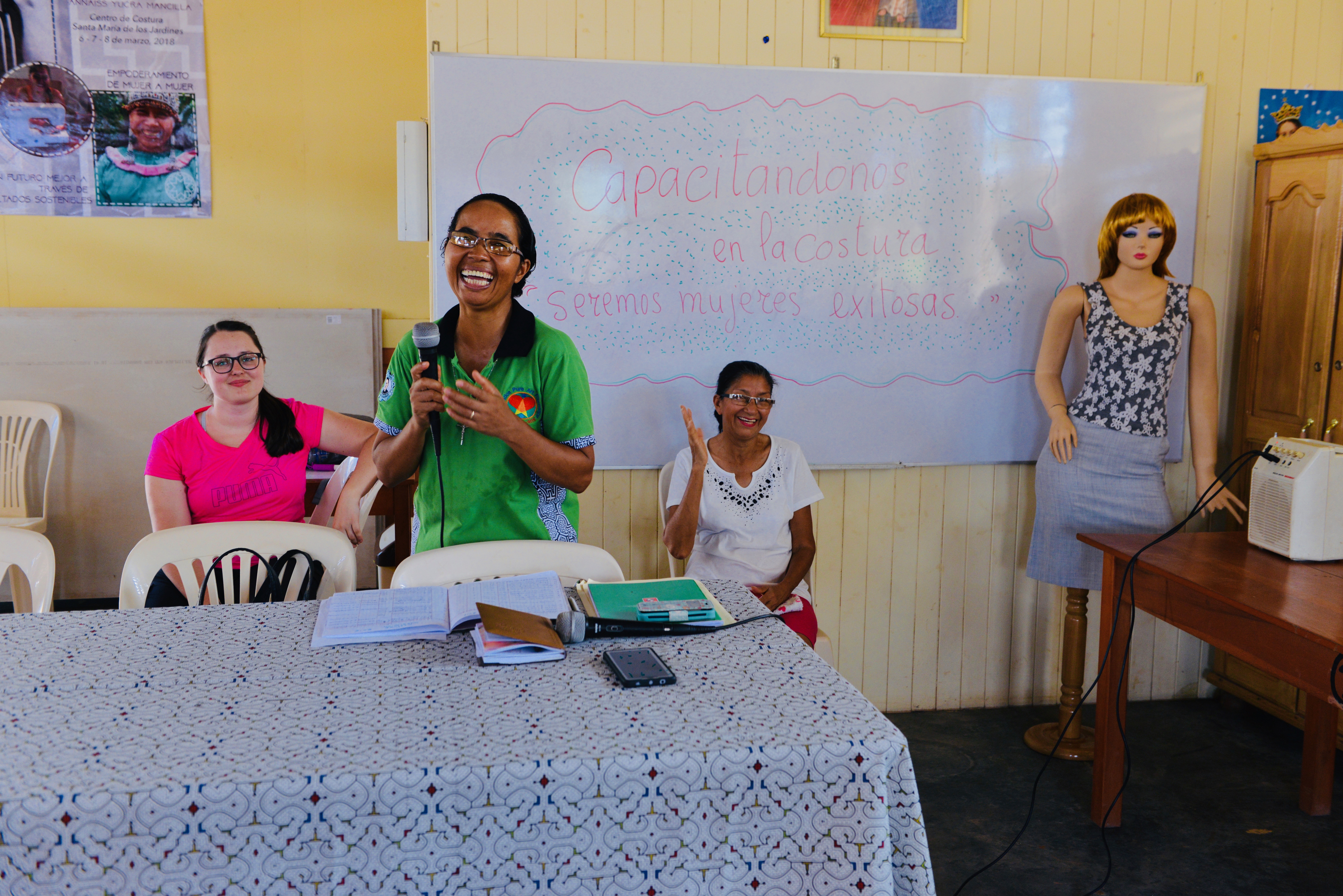 businesses from the comfort of their own home. Others go on to work for larger companies. The result, in either case, is that these women are able to contribute to the earnings of their household, and provide for their families with a sense of independence. Each of the women there today will have a child enrolled in the daycare (once construction is completed) so that they may learn and work comfortably knowing that their children are being looked after.
Some volunteers were sitting in the shade with local children on their shoulders while others asked us to make them water balloons. They climb us to ride on our backs and tell us to race like caballos. A young girl offers us a go at her floral hula-hoop. These are the last days of their summer vacation, spent in the streets of Manantay. Their school registration was held tonight at the local parish. The One School for All program volunteers were busy all morning shopping and prepping gift bags for the students who eventually arrived in pressed uniforms and neatly coiffed hair. "It's one of the most exciting nights of the year for them," program coordinator Suzie Côté said. They come to get their photos taken and meet their sponsors while the coordinators update their student dossiers. As of yet, the program sponsors, on a yearly basis, the education of 245 students (between elementary and high-school) and some 25 university students. The demand is ever growing.
During the registration, a boy who caught my attention was 12 year-old Ernesto. Back in 2012, the foundation built Ernesto and his family a new home, with a proper bedroom and mattress for his mother who was paralyzed, and prior to then had been living on a hard surface. In 2012 Ernesto was 6 (photo below) and I'd spent the afternoons with him in the shade of the trees outside the construction site teaching him how to write basic words and numbers in Spanish and English.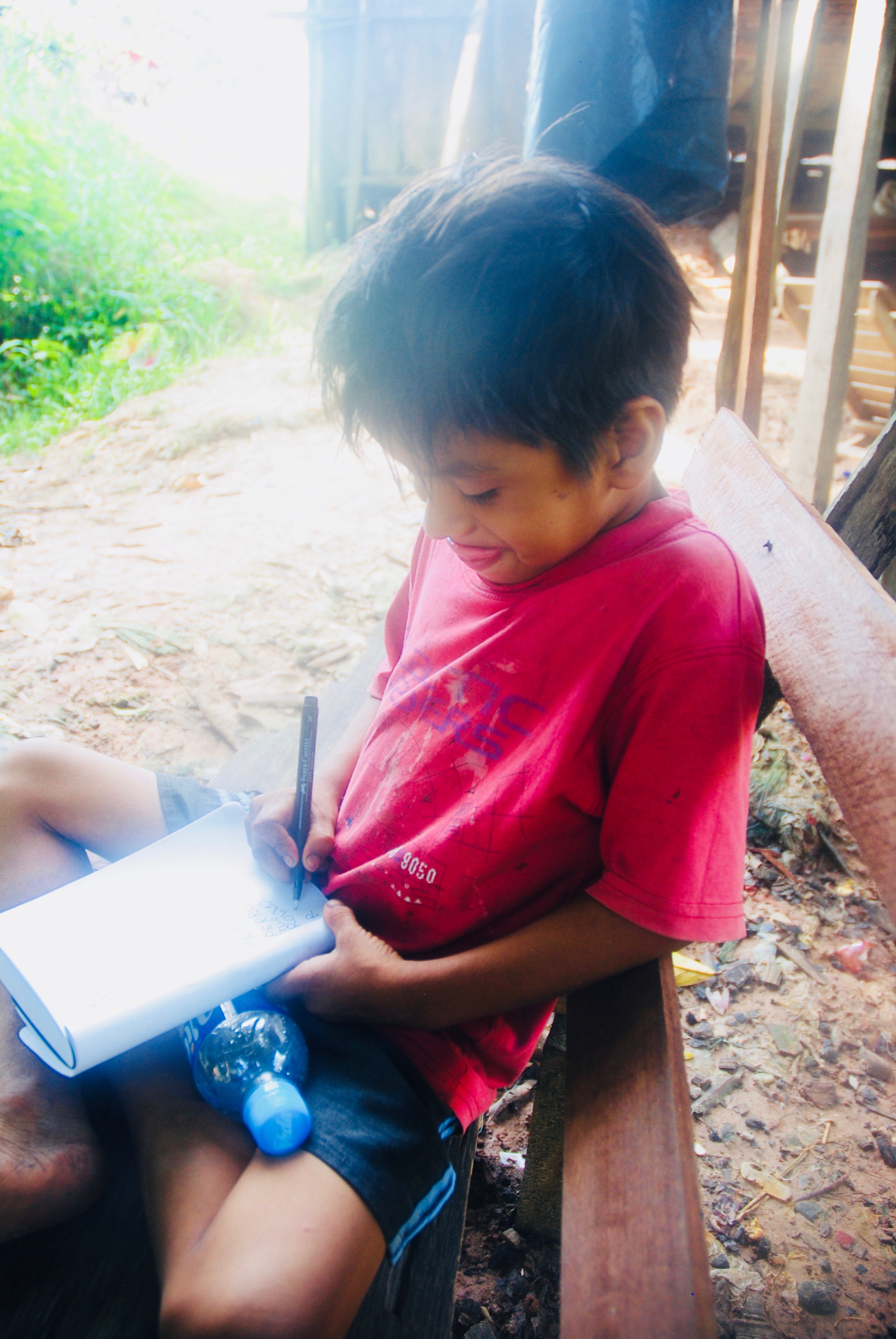 Tonight, his grandmother — who has cared for him since the death of his mother — took me aside and told me that Ernesto's uniform was different now because he was entering his first year of high-school. "He's never had to repeat a year," she said to me in Spanish. "He's always getting good grades." More than pride in this woman, I sensed a deep love and protection for her grandson, and her recognition of the importance of education in his life. When we departed form the registration centre later that afternoon, I caught sight of Ernesto sharing his candy with her on a park bench. They waved goodbye, smiling.