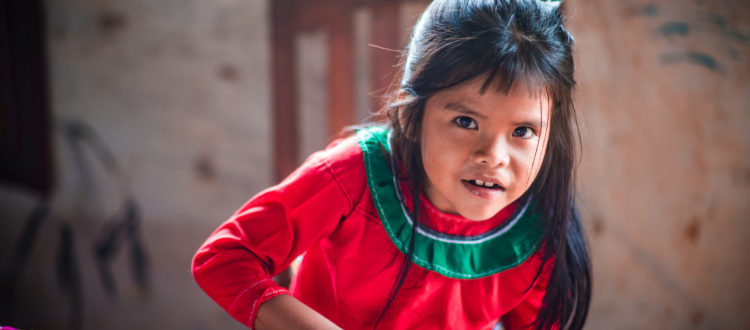 March 7th, 2018 
On Day 4, the team took a break from the construction site to travel upriver to visit the Shipibo town of San Francisco. The townspeople greeted us on the banks of the swollen Ucayali; March is the rainy season in the Amazon, and we've been lucky to have intermingled bouts of sunshine and rainstorms during our stay. As I'm writing these words from the shelter of sister Colette's home, the cascading rain has just ceased and thunder is rolling onward outside.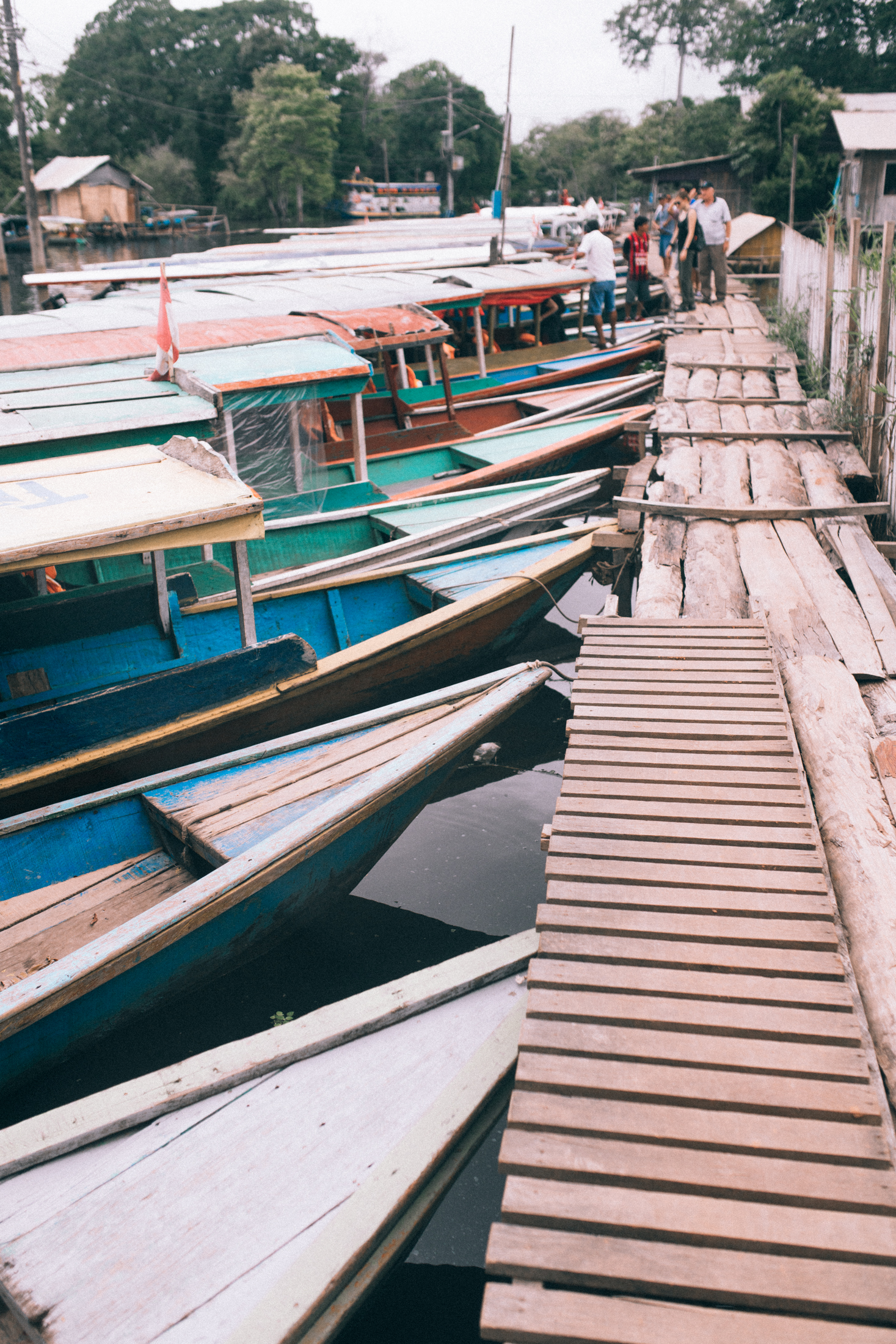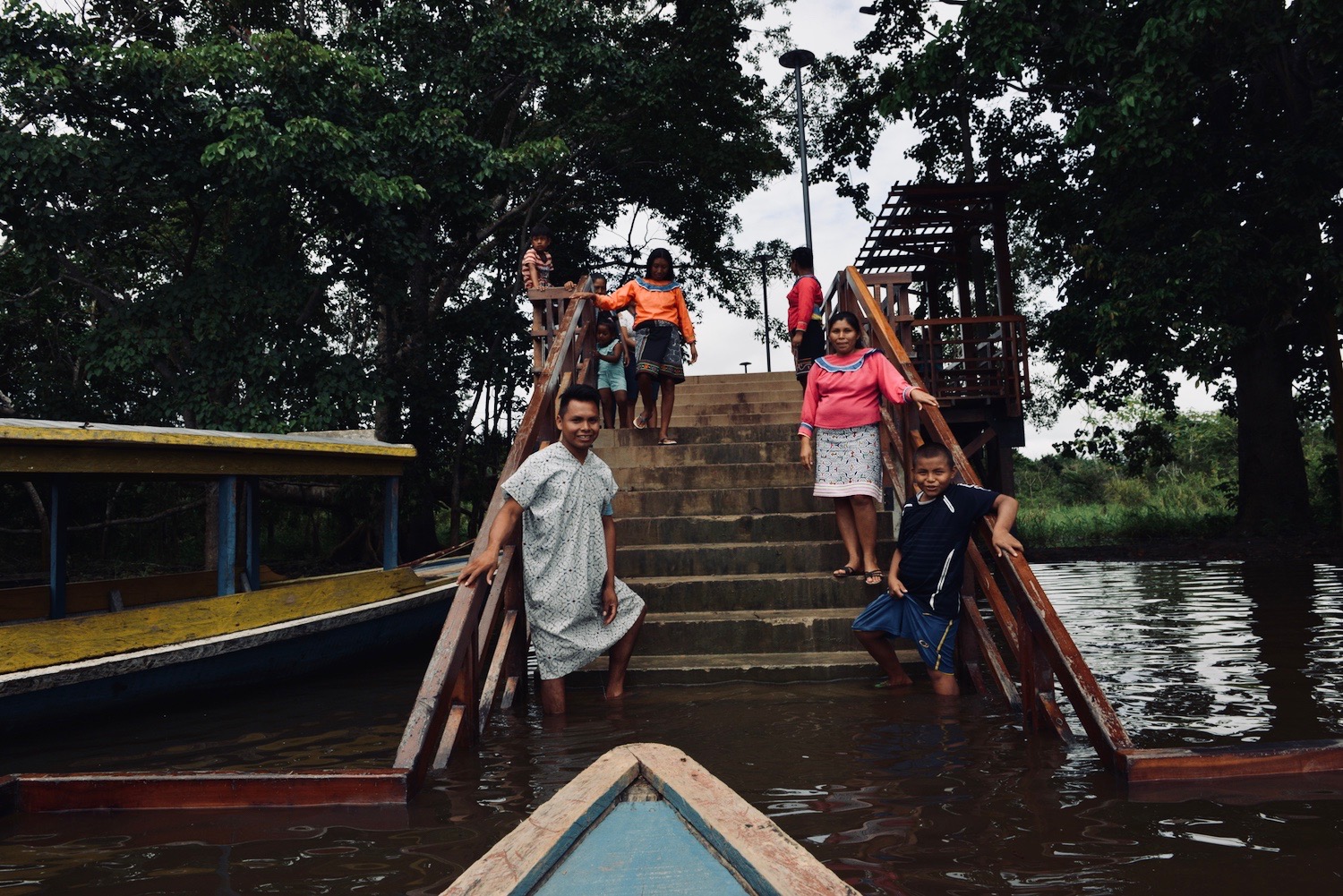 In San Francisco, the Shipibo introduced our volunteers to their dance, music, jewelry and intricately sewn textiles. For the last eight years, Pure Art has been purchasing beaded necklaces and jewelry from San Francisco's community to offer support through trade. The bags and clothing that Pure Art imports are from a separate Shipibo community further upriver named Limongema. These Amazonian products gain access to a global market through Pure Art's fair-trade boutique in Hudson, Quebec.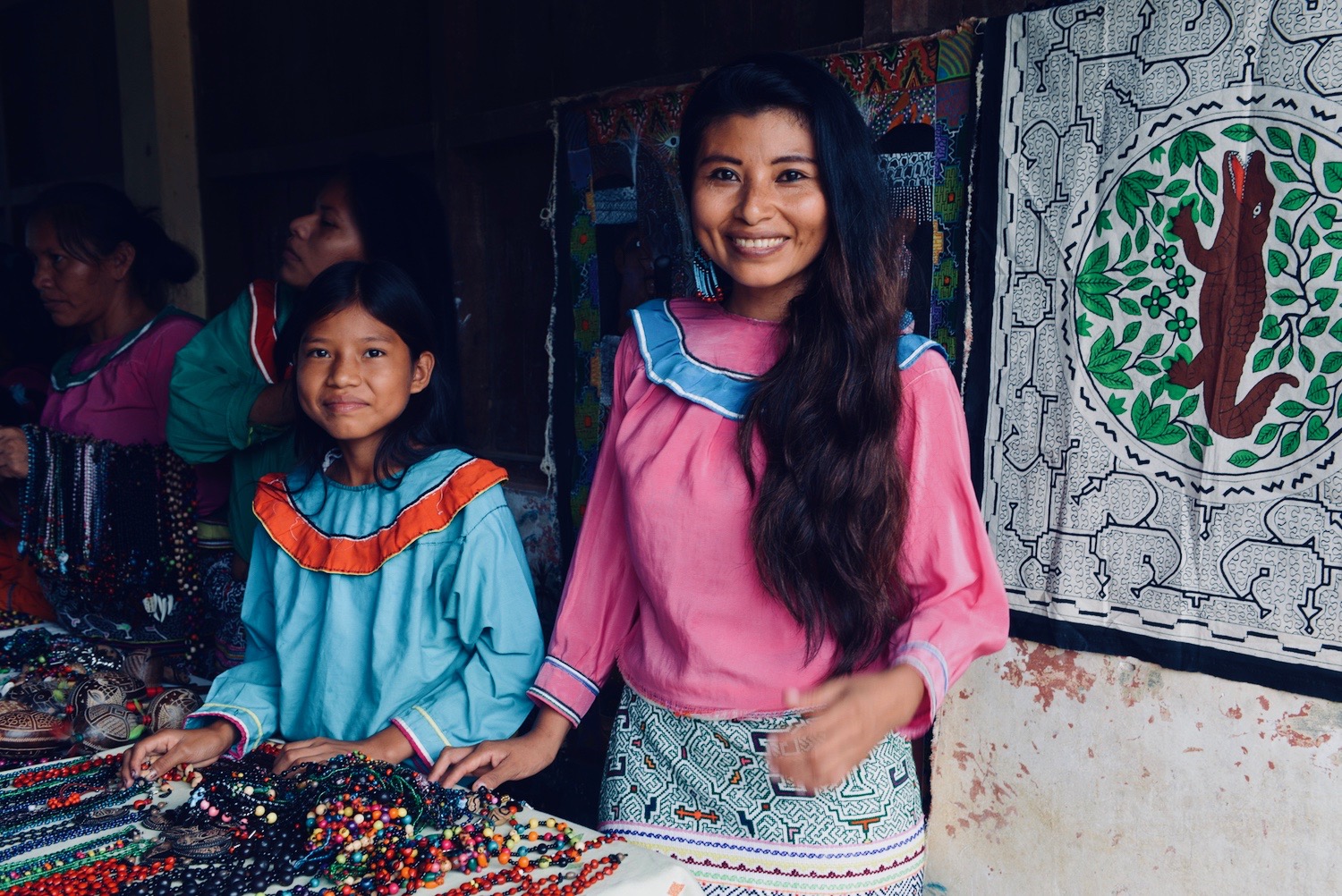 Meanwhile, back in the Hub's sewing centre, Lima-based designer Annaiss Yucra Mancilla was guiding the women through their second day of workshop. While the first day focused primarily on pattern and prototype design, today kept the women busy with pattern cutting and fitting. Volunteer and fashion student Kathryn Joly-Terriah partook in the workshop once again — this time by offering to test the finished templates on herself.
Founder Brigitte McKinnon told me later that creative consensus can be "the biggest challenge" when creating an artistic partnership with various groups. She smiled as she recollected how the Shipibo women (who've travelled from Limongema) seemed perplexed and unsatisfied by the colour palettes selected by Anaiss and Brigitte herself. The Shipibo's garments are always bright and vibrant, leading them to consider the workshop's decided colours as bleak and uninteresting. "The important, and difficult, thing to communicate," Brigitte told me, "is an understanding of what will sell on a North American or international market while relying on the cultural motifs as the base of the design. It's all about adjustment."
Color schemes also entered into volunteer Manon Montpetit's experience of Pucallpa this year. On our first day on site, Manon was approached by the family whose home she funded and built last year. The eldest son of the family, whose education Manon sponsors, asked her if she would be willing to buy them paint so that they could offer their hallway and living room a touch-up. Of course, Manon was delighted, and even more so when the family of boys decided on fuchsia for the living room and lime green for their hallways. "It definitely brightens up the place," she said, "and makes it feel merry."
The sewing workshop was followed by a meeting with Scotiabank manager Jesus Francisco Chávez Jaregui, who oversees the CSR (corporate social responsibility) facet of Scotiabank's Pucallpa branch. Jaregui visited the Hub of Hope and met with the foundation's administrators to discuss future involvement. We were so pleased by Scotiabank's enthusiasm toward the projects, and by its decision to offer volunteered information sessions, to be held at the Hub of Hope on Saturdays, that will teach women about micro-financing, funds required for a business, family budgeting and financial growth. Sister Colette will communicate the community's specific interests and needs to Scotiabank who will respond with a scheduled program.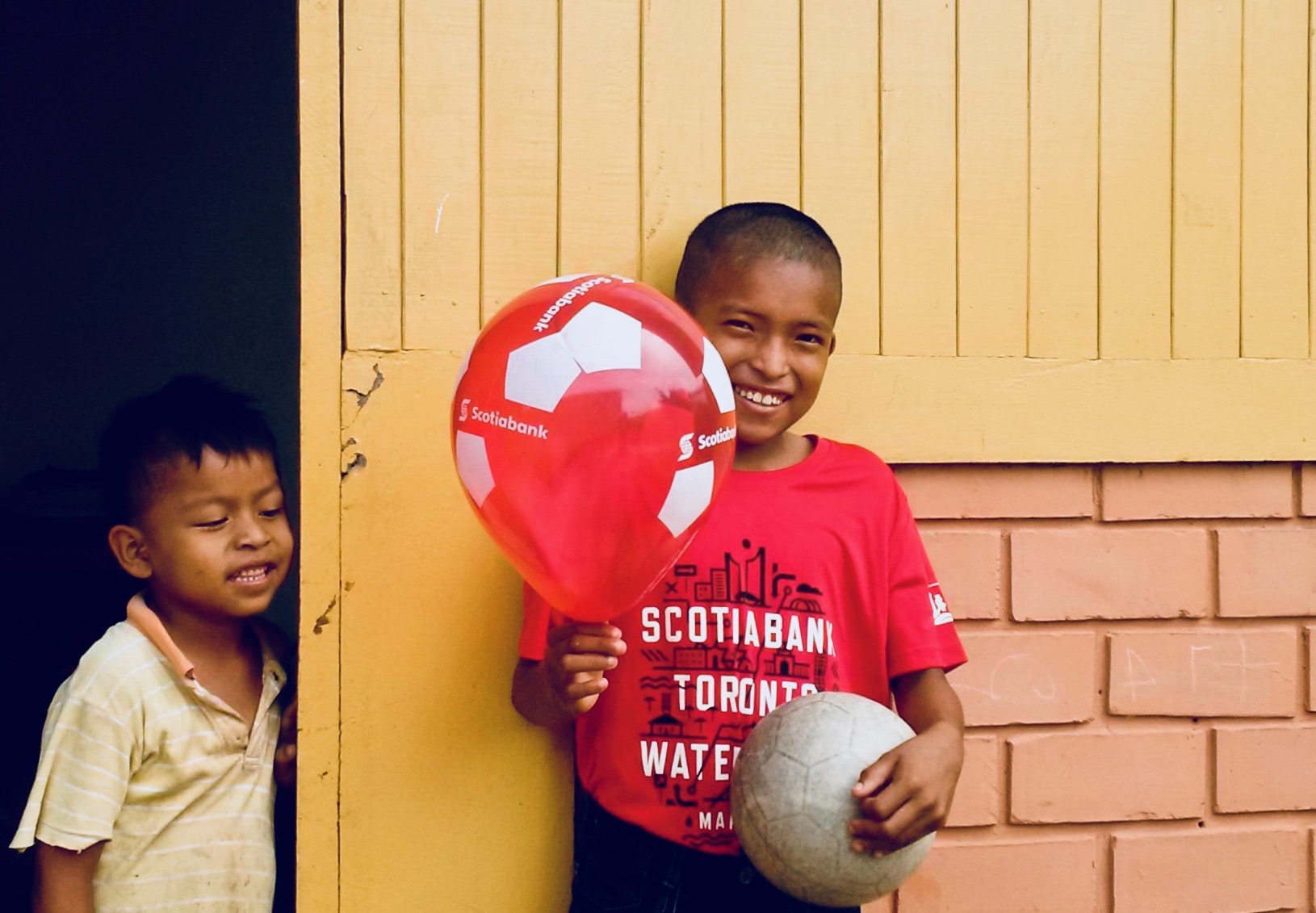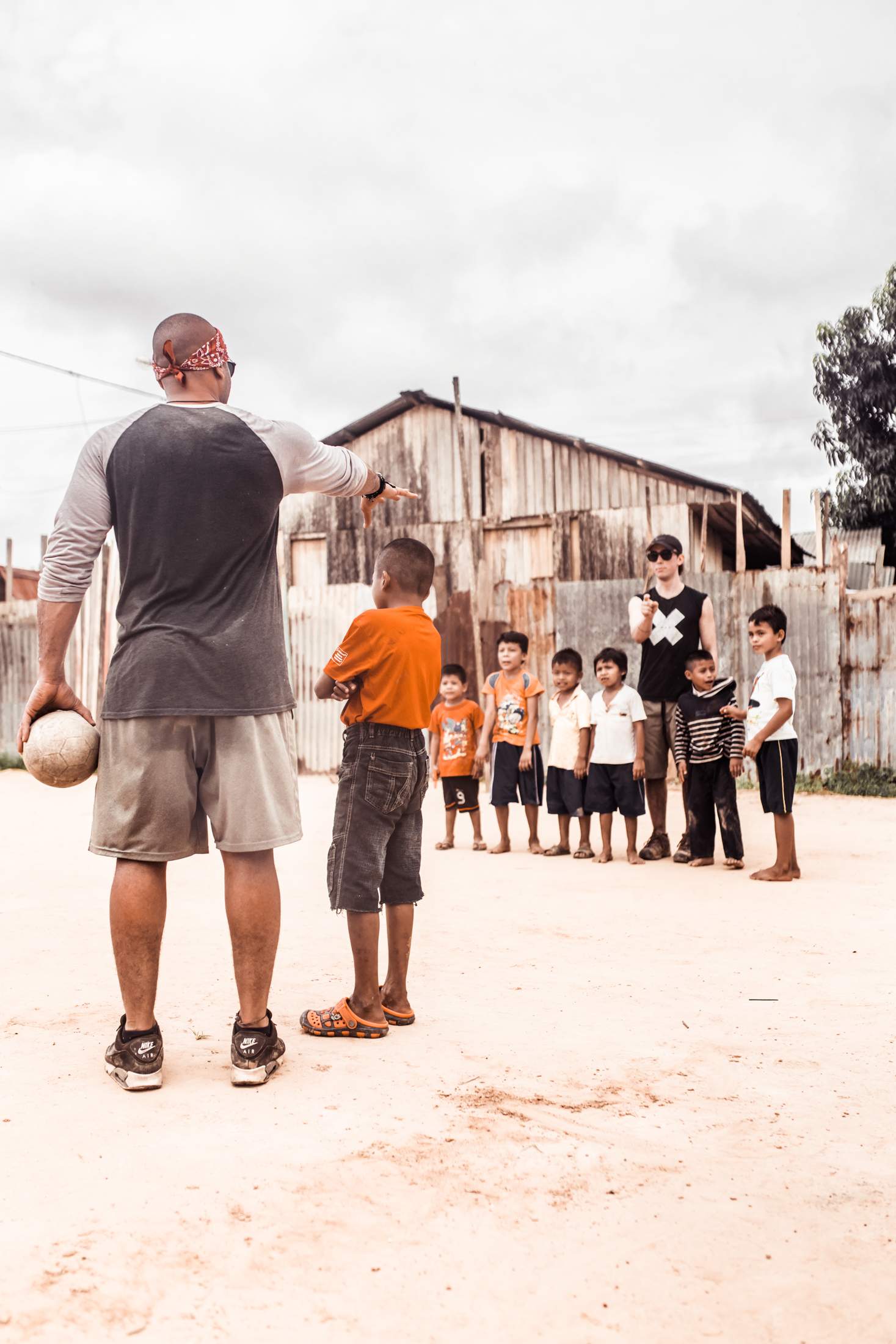 How grateful we are to be ending each of our days in Peru on such uplifting notes! Even more so when we were visited by Dr. Lucas during dinner, who reassured us that twenty-two year old Luis — whom we met earlier the week, battling an advanced stage of tuberculoid leprosy — will begin treatment immediately in Pucallpa's hospital under Lucas' care. Upon the doctor's request, some volunteers scheduled a morning appointment to donate blood for Luis, who is currently severely anemic. "One life at a time," Brigitte and Robert McKinnon concluded tonight, stating that the foundation's reach will only strive to grow broader and stronger over the years.