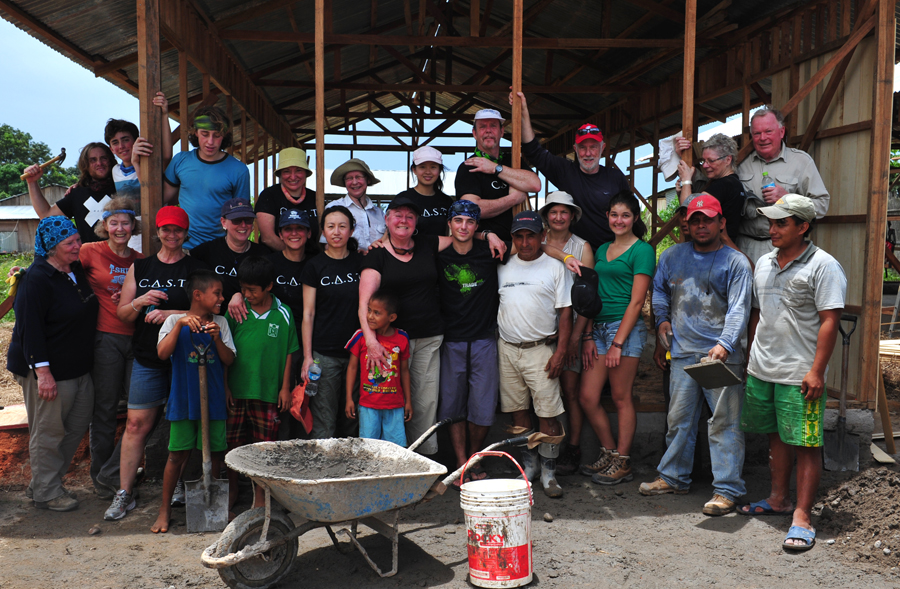 Day #2 begins with introductions to our on-site team of Peruvian construction experts and our work companions for the week! The first phase of constructing CAST house #1 is well underway with the build team on location.
Another team meets with the Pure Art volunteers who manage the Children Contribution Program – One School For All, to prepare for the opening of classes and the Pure Art sponsored children this week.
Suzie discusses the details of school uniforms, supplies of supported children with the dedicated Peruvian volunteers who manage program for Pure Art during the year.
On route back from the construction site the team visits a newly completed Pure Art house  where hope and dignity has been cast over the life of Victor, a truly grateful man,and his extended family. At the entrance of his home, the photo says it all.
Surrounding Victor, we are committed more than ever to continue working, one house, one family, one community at a time. We will not stop!