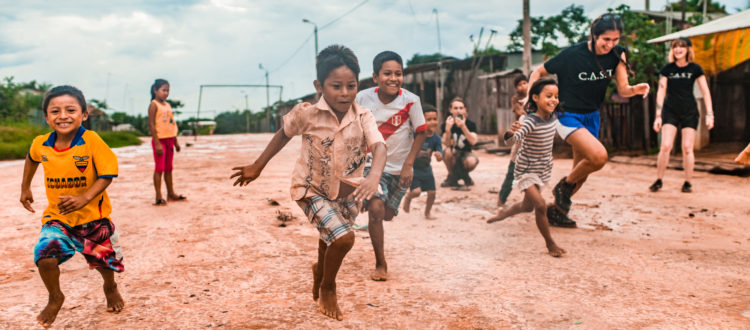 And just like that, a week speeds by. Our boots are caked in red mud, our shirts specked with yellow paint. Clothes are hung to dry over the hotel's bannisters, overlooking the courtyard where, soon, we'll be gathering our luggage and preparing our goodbyes. But first, we make one last trip to the Hub, to revisit what we've accomplished here. To hug the children one last time. Hanging off the back of a motocart parked outside the Hub's gates, one asks for my bracelet, another for my sunglasses, anything to remember us by. One boy who's shadowed us all week, Messi, just kept repeating "I don't want you to go."
For these children, where we come from is a hazy concept: it's a dot on a map, it's a string of letters that reads C-A-N-A-D-A. It is a place that we arrive from and return to, like a house after a day of playing out in the streets. All that the children want to know is, "when will we back?"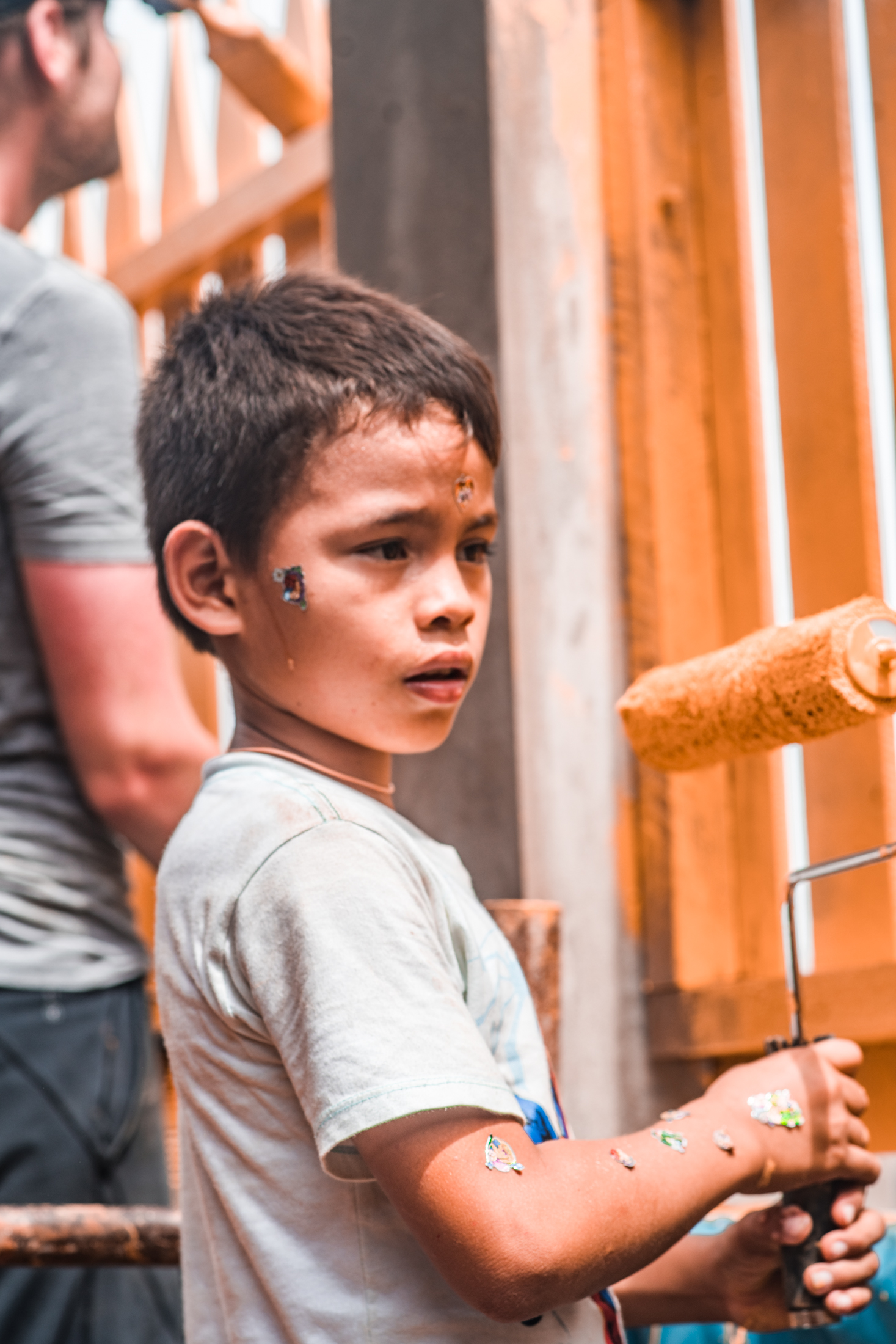 For many of us, it's next year. For others, this time away was a singular experience. But to visit Pucallpa, even only once, is to have a print left in one's personal map. It is a more nuanced understanding of one's world — a place where poverty and resilience, health crises and joy, education shortages and opportunity — are intermingled in a complex web that we have, somehow, found ourselves implicated in. It is a place where our actions have a direct and undeniable effect. Pucallpa is a reminder of the vast imbalances that persist between people, communities, and countries, and of the daily opportunity we have to adjust that imbalance. To help people reach the state of living that they inherently deserve.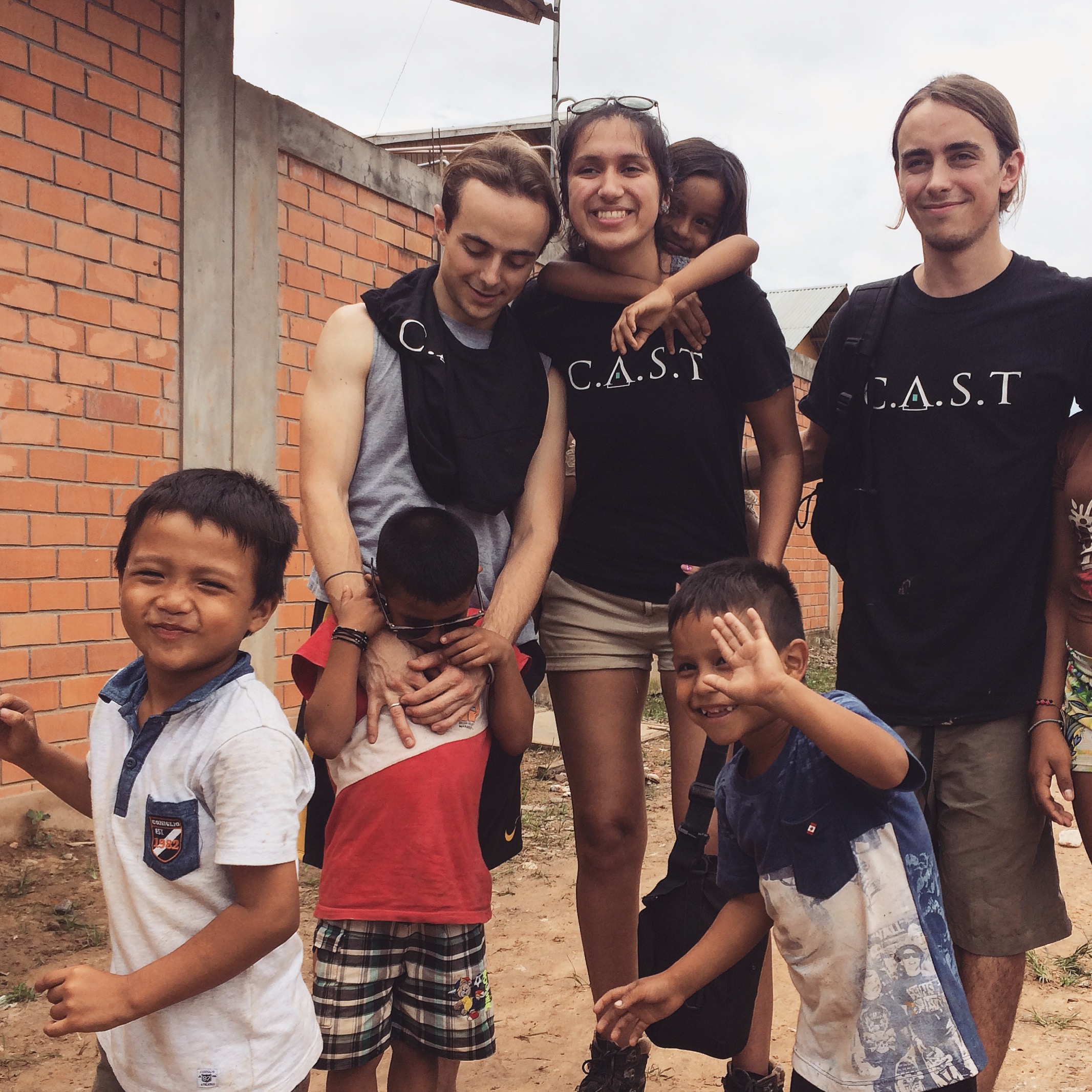 Our week began by meeting 22-year-old Luis, battling tuberculoid leprosy without medical attention. It began by arriving on two construction sites that held shells waiting to be built into homes. It began by preparing wheelbarrows, shovels, paint and paintbrushes, for a daycare not yet existent. It began by meeting children who were in the last hours of their summer vacation and women who did not know their own capacity as seamstresses.
Our week ends with Luis being entrusted into supervised care from Pucallpa's hospital and undergoing immediate treatment. It ends with two brand-new homes for the Alégria and Amasifuenrios families, expanding the Hub of Hope's periphery. It ends with the foundation of a daycare laid for the children who will soon learn and play on its floors. It ends with women having their capacities both broadened and validated at the completion of a workshop. It ends with almost 300 students in pressed uniforms enrolled and ready for school.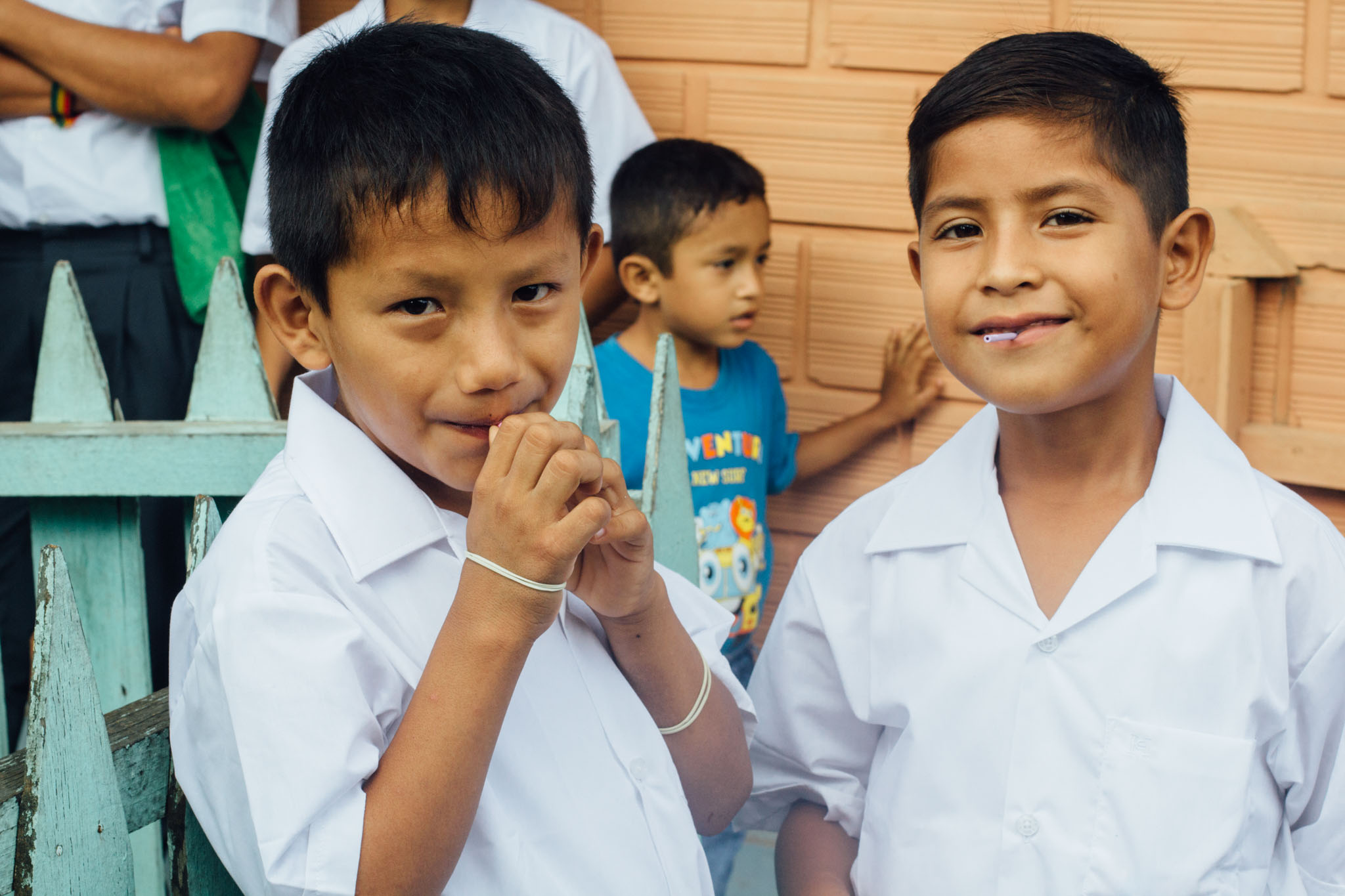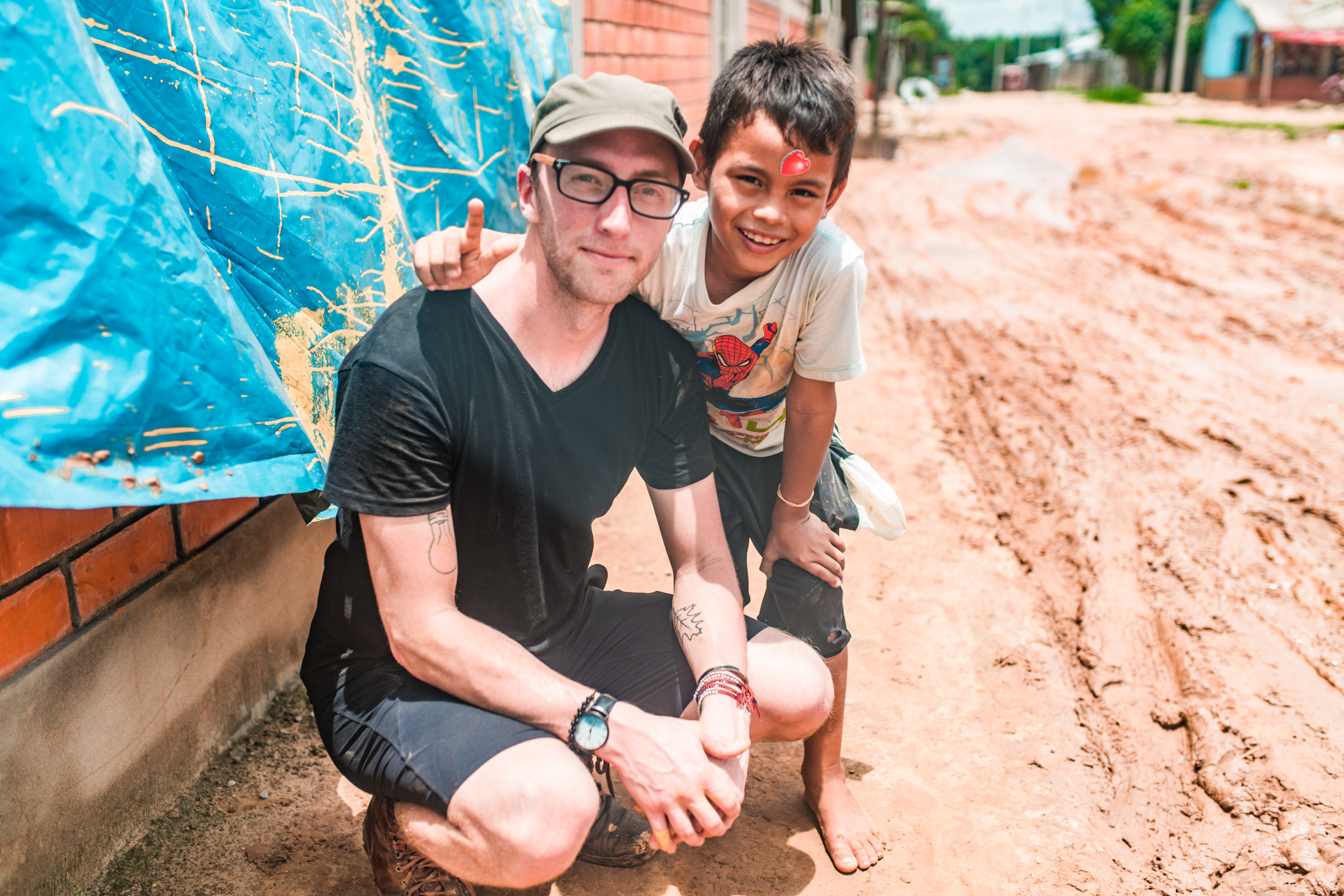 Our week here draws to a close with arms reaching for a hug goodbye. Hands clasped to say Thank you. Children waving ciao! in front of a yellow fence. It ends with the unspoken desire to do more for them. The desire to hasten change and to continue, even once back home, to mobilize our individual capacity and privilege in the pursuit of equality.
It's been a joy to share these reports with you. Should you want to know more about any of our programs , each of them are described in depth on this website. Or, should you like to get in touch regarding specific queries or comments, the Contact Us tab will connect you to us directly.
Until next time,
The Team