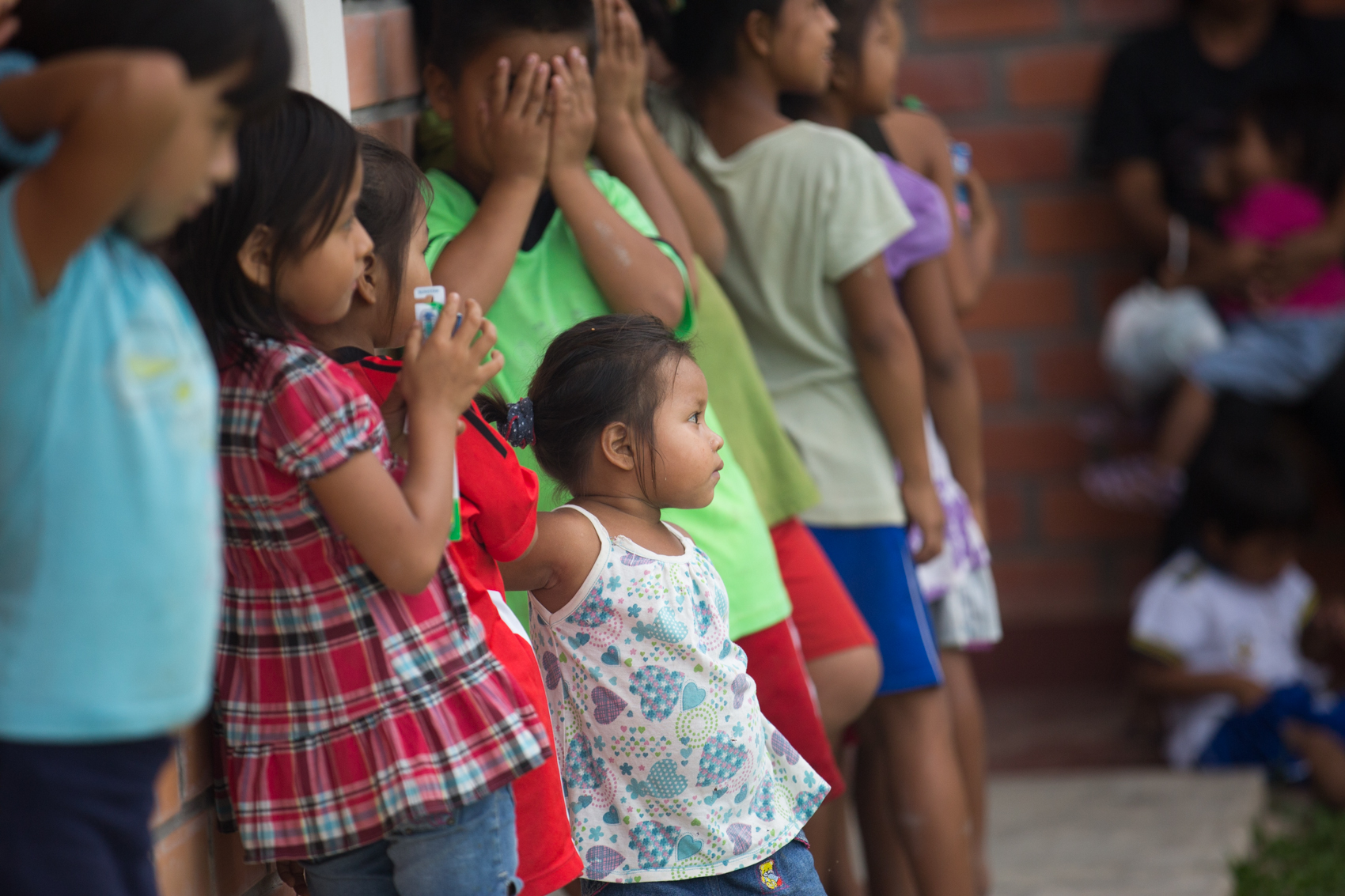 PERU 2014 [DAY 5]: Checking in on our second medical dispensary
In the afternoon of Day 5, many of our volunteers headed over to a medical dispensary built 2 years ago with funds donated by Suzanne Laplante. It was a particularly busy day at the dispensary, as many of the families from the surrounding communities lined up to greet the volunteers.The number in need of medical attention was overwhelming and clearly illustrated the work that lies ahead.
Volunteers were busy determining a needs assessment and managed to accomplish a great deal before the day was done.  Natalie, Anita, Suzie and Suzanne carefully cataloged existing medications from the pharmacy, while other caring volunteers gave baths to children in the adjoining room. The clinic was filled with loving care, while outside, laughter filled the court yard, as  groups of children were entertained by other volunteers with a game of soccer. As we move forward, we carry many valuable perspectives that will guide our work as we move into construction of our third dispensary.
Follow our Photostream on Flickr