In early May of this year I was awarded a scholarship by my Graduate School at the University of Southern California to complete a summer internship with the Pure Art Foundation. As a student of Public Policy, with an interest in international development, this was an invaluable opportunity, not only to put the skills I have developed to the test, but also to help the Foundation find new direction as it heads towards its 10th Anniversary.
Having first met Brigitte and Robert in 2014 when I travelled with them, as a volunteer, to Pucallpa, I was excited to once again journey to the remote city. This journey however was not to build homes, as I did in 2014, but to carry out program evaluation of the Pure Art Foundation projects, and assess the immediate and long-term needs of the residents of Manantay.
On July 5th I landed in Lima, and met with my fellow volunteers, Wilbert Salas and Leslie Shim (also a USC graduate student), upon whom I came to rely due to my distinct lack of Spanish language skills…and before we knew it we had landed amongst the dust, sounds and smells of Pucallpa!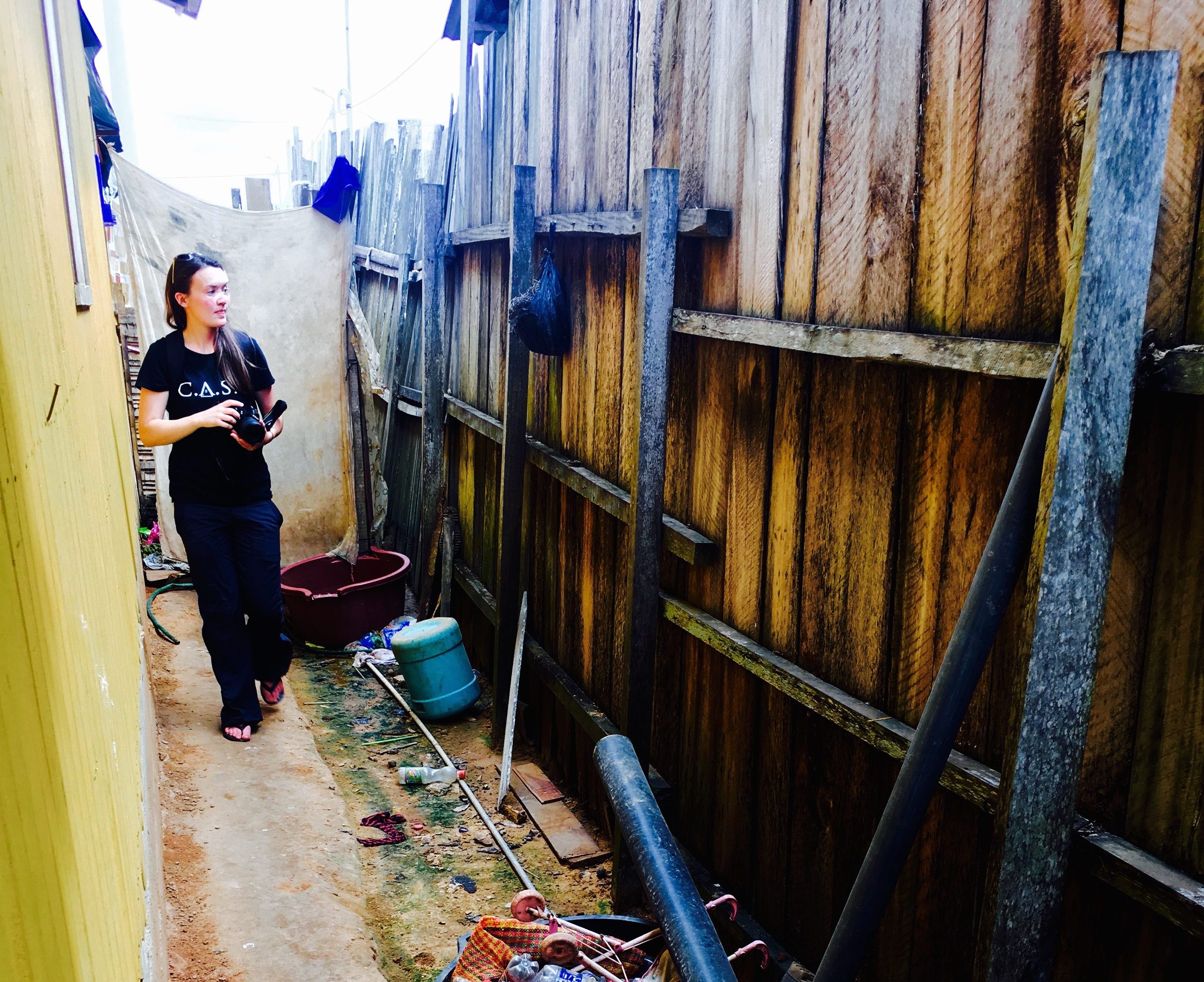 Since my visit in 2014, a lot has changed. The "Hub of Hope" is complete – now equipped with a with a medical dispensary, education centre, centre for the Foundation's second sewing initiative, toilets and washrooms, and a guardhouse.
With no time to delay we began our assessments of the CAST program. Lead by our trusted guide, Hugo, we visited the homes built by Pure Art volunteers over the past 9 years. We spent time with each family, asking questions and documenting the conditions and concerns of each home. By the end of the first two days we had visited, photographed and interviewed 21 households, and were very much ready for another meal of rice and chicken (or maybe chicken and rice).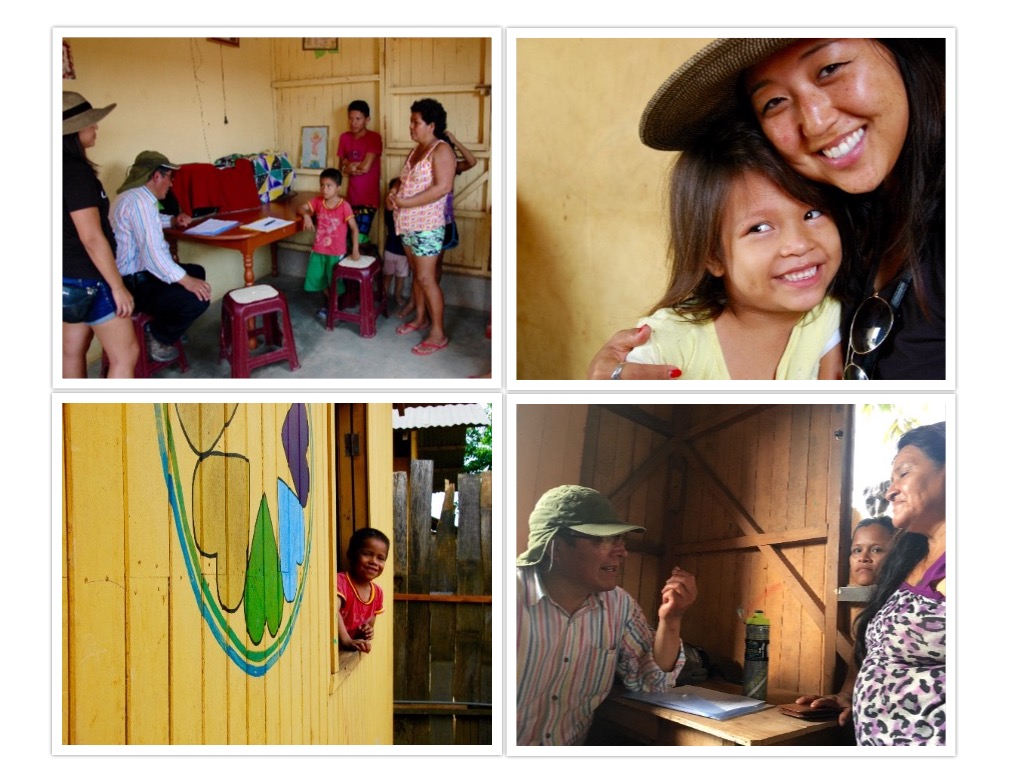 Once the CAST evaluations were complete we were able to spend time with Sister Marie Colette and Sister Vicky, two of the missionaries living adjacent to the Hub of Hope. We were inspired on countless occasions by their dedication to the people of Manantay, giving so much of their time and energy to the community each and every day. Marie Colette has taken ownership of the sewing initiative and Vicky, with her background as a licenced nurse, the medical dispensary. Each program is running well, and both Sisters have great ideas for moving the programs forward in the future. Their commitment to ensuring the programs' success was plain to see.
Thirty women are currently enrolled at the sewing initiative in the Hub, and were eager to share with us the skills they are learning, and mastery they are taking over their own futures. In an open group interview we asked the women what their incentives were for joining the program, to which the overwhelming response was their desire to learn new skills, become professionals and give themselves hope for their own, and their children's futures.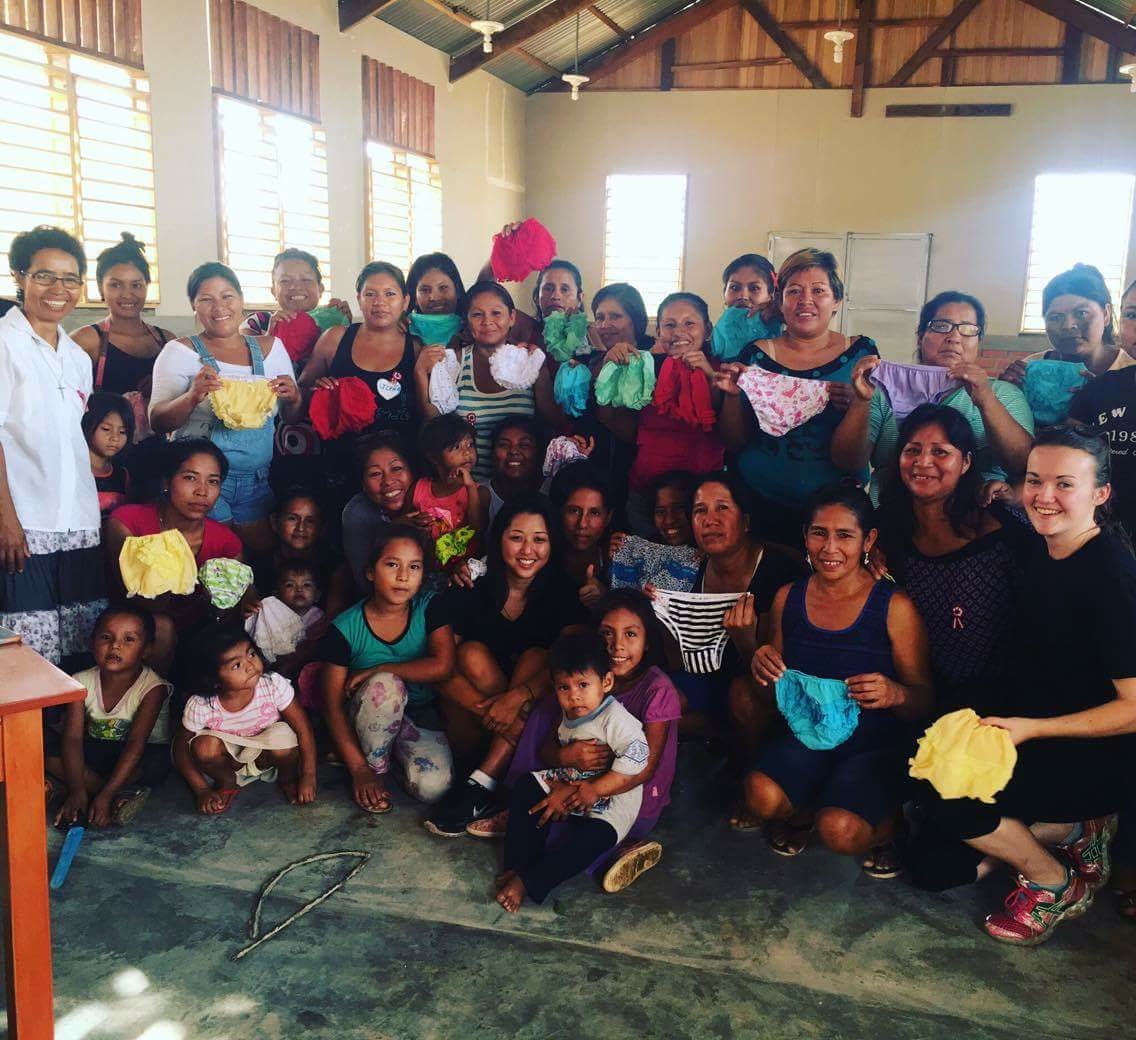 After a week in Pucallpa it was time to return to the cooler climates (and warmer showers) of Lima, to gather our thoughts and recommendations for the Foundation. Whilst in Lima we were fortunate enough to meet with Scotiabank's corporate social responsibility coordinator, Kary Revoredo Salas. Kary was enthusiastic about the work we had carried out, and is even considering joining the Pure Art volunteers in Pucallpa for the ten-year anniversary next March!
Now, two weeks, two official reports and over 1000 photos later, I have come to the end of my summer with the Pure Art Foundation. I can safely say there has never been a dull moment, and that I have learned a lot. I am very excited to see what the Foundation has in store for both its anniversary year and in the years to come, and I have every faith Pure Art will continue to grow from strength to strength.
Ellie Lawther