We'd never seen the Hub of Hope so busy, so bustling. It was a humid morning in March, 2017, and a major medical campaign was underway, treating over 460 children for intestinal worm infections. Doctors, nurses, smiling children and infants being weighed on scales before being evaluated, greeted us through this chaos, that had somehow been tamed into flow and order.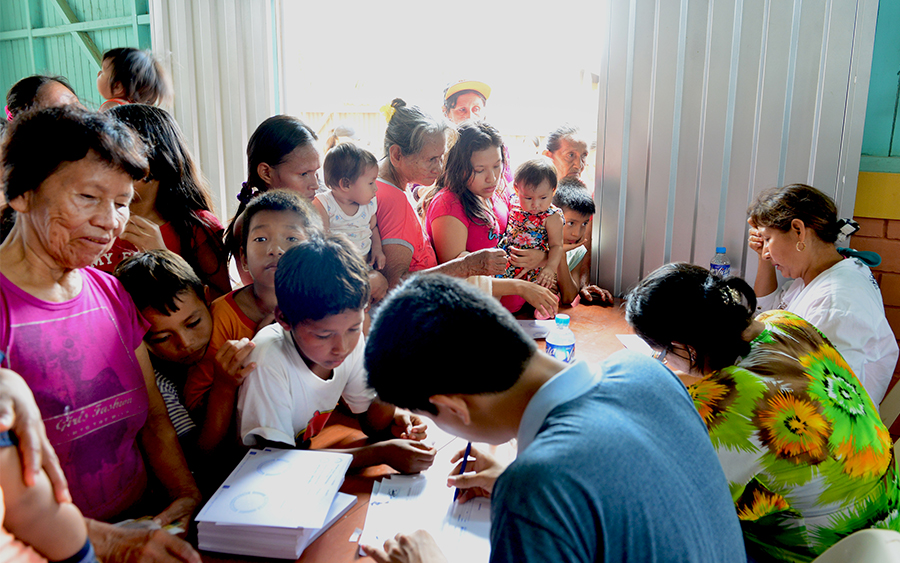 Parasitic infections are endemic in warm climate regions, with poor sanitary conditions, and populations living in close proximity of stray dogs and other street animals. Worms are transmitted through the soil form where their eggs or larvae usually enter the body through the skin (hands and feet). Once in the body, the worms mature and feed in the intestines of the infected, where they eventually produce more eggs. The eggs are then excreted into the environment through feces, and the cycle begins anew.
Over 270 million pre-school-age children and over 600 million school-age children world-wide are at high risk of infection by these worms, which lead to malnutrition, anemia, fatigue, and eventually, learning and developmental problems. In 2001, the World Health Organization (WHO), responded to this urgency by declaring an objective of treating at least 75% of children at risk of infection. 16 years have since elapsed, and the goal has still not been met.
Since prevention and treatment is inexpensive and highly effective, pharmaceutical companies donate millions of doses of de-worming tablets, often for free or at considerably lower prices to the WHO's program. Unfortunately, neglected regions like the slums of Pucallpa, Peru, fall under their radar, and almost every child in these slums is infected. Without attention or progress, future generations will remain vulnerable in these dire conditions.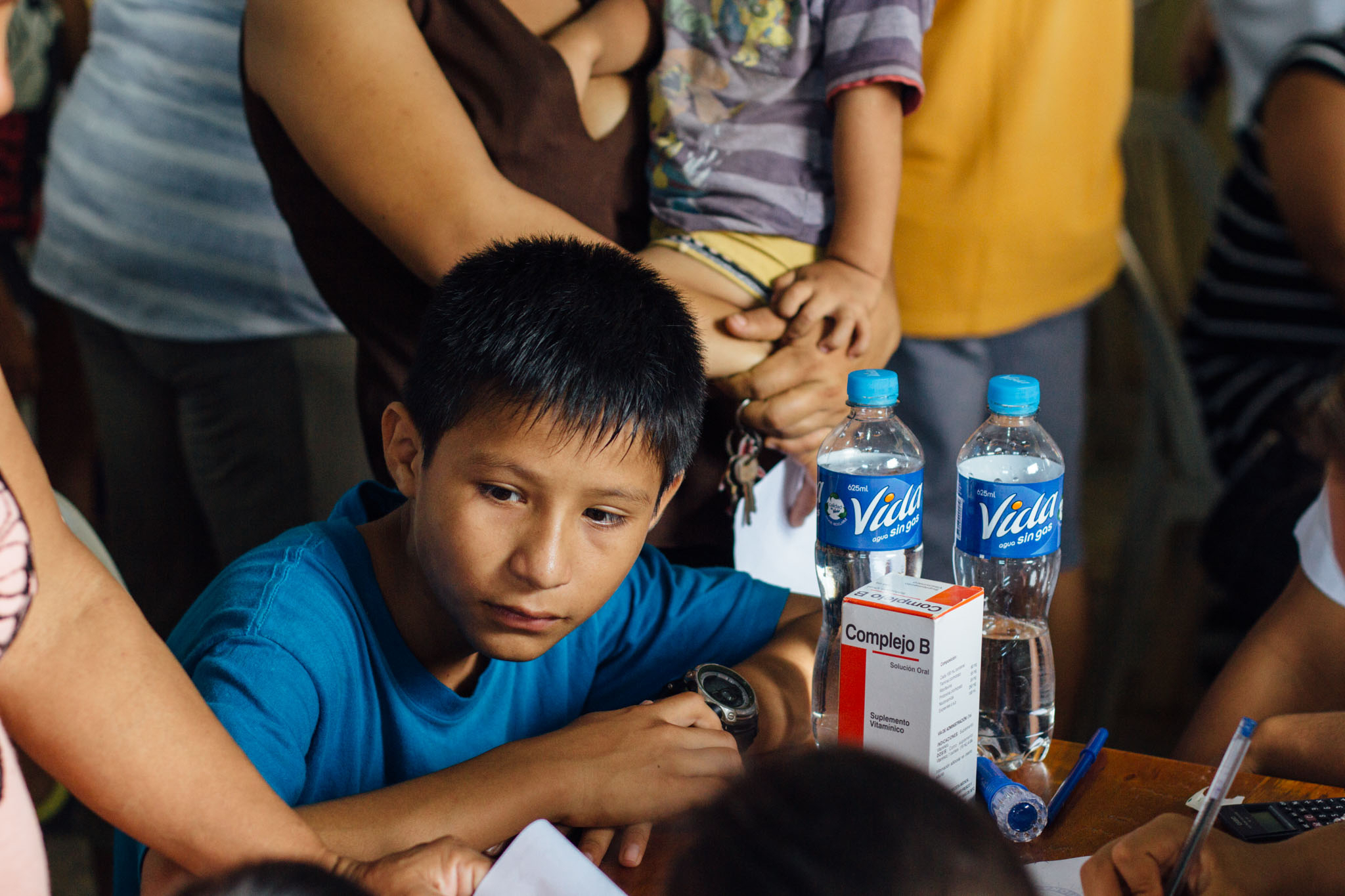 On that humid morning in the Hub of Hope, children were being seen and treated for the first time. Among our team of volunteers, fresh off the plane from Canada, was René Paulussen, Managing Director of Mondial Diagnostics, a not-for- profit developing diagnostic tests for poverty-related illnesses. Since first meeting René in a café in Cusco back in 2016, he's been working alongside us to make sure that the children being seen at the Hub of Hope will continue to be seen, and continue to receive treatment. As recommended by the WHO, these children must be treated bi-annually, to assert stable health and to avoid re-infection in poor sanitary conditions. Such a step entails follow-ups and oversight.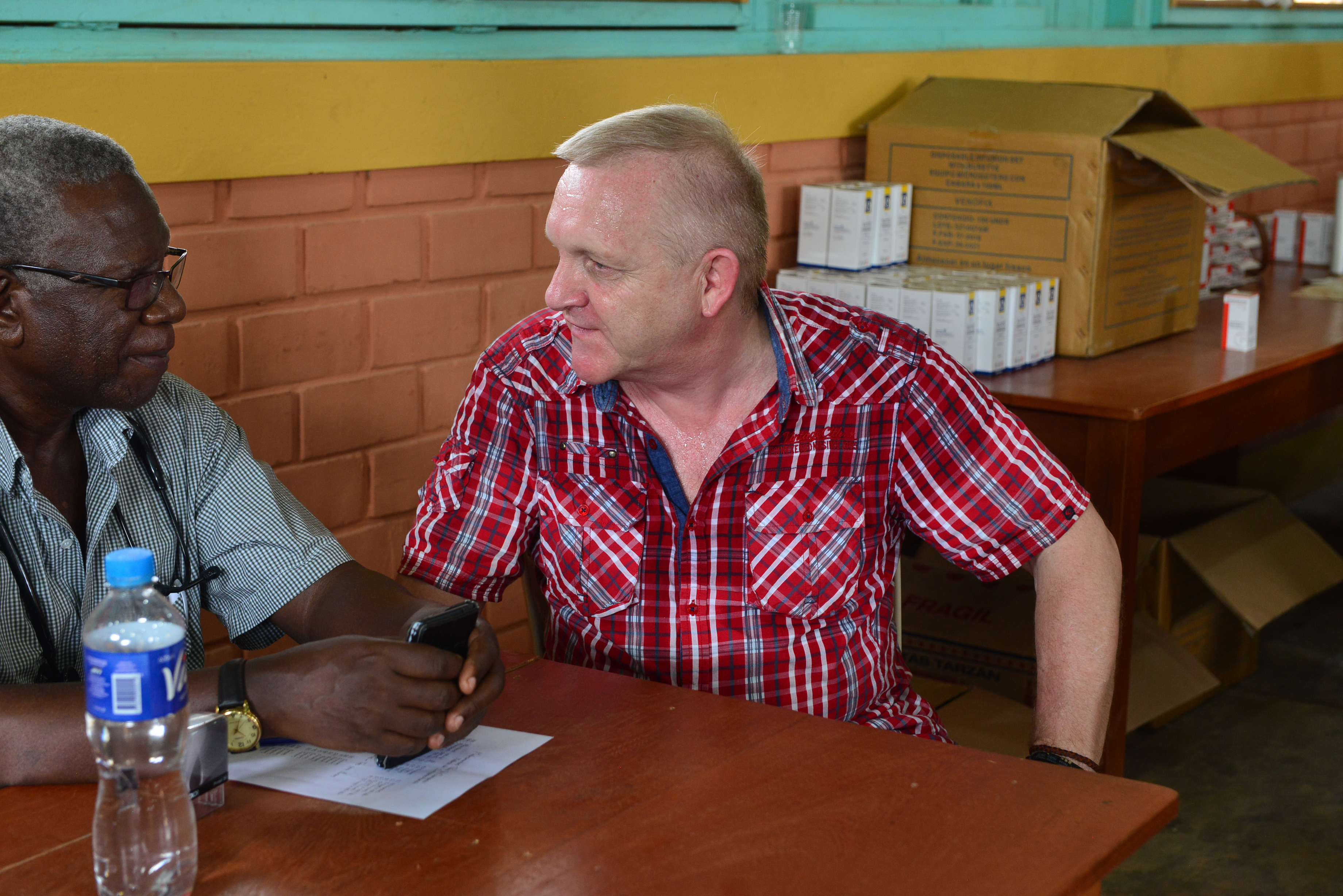 Here's where the S.T.O.P. – Peru Program comes in. As part of Pure Art Foundation's commitment to providing sustainable health and education to as many children as possible, S.T.O.P. – Peru will oversee and ensure the continuous treatment of parasitic infections in the children of Pucallpa. While the Peruvian government has recently launched a 5 year-program to treat children attending school, S.T.O.P. Peru will narrow its focus to a seemingly forgotten group: infants (0-4 years) as well as those children not (yet) enrolled. Centralizing the campaign at a community centre such as the Hub of Hope allows an optimal outreach to the target population, and facilitates oversight.
For only a few dollars per child, per year, the infections will be treated bi-annually. Additionally, the child will receive vitamin and iron supplements to expedite recovery. This inexpensive and highly-effective treatment will provide the health needed for these children to eventually received a sustained, uninterrupted education, and to reach the brighter future they deserve.
100% of donations to the S.T.O.P.-Peru program directly fund the purchase of necessary medications and vitamins to treat infection.