Volunteer trip 2023: upcoming info session!
We're very excited to announce that the Foundation will, at last, be able to resume our long-awaited volunteer trips to the Hub of Hope, with our next departure currently scheduled for February 2023.

If you would like to join us, please be sure to attend our first volunteer info night at Norah Café at 132 chemin de L'Anse, Vaudreuil-Dorion, on Thursday, December 1st at 7:00 pm. We'll be happy to answer all your questions and go over the itinerary with you.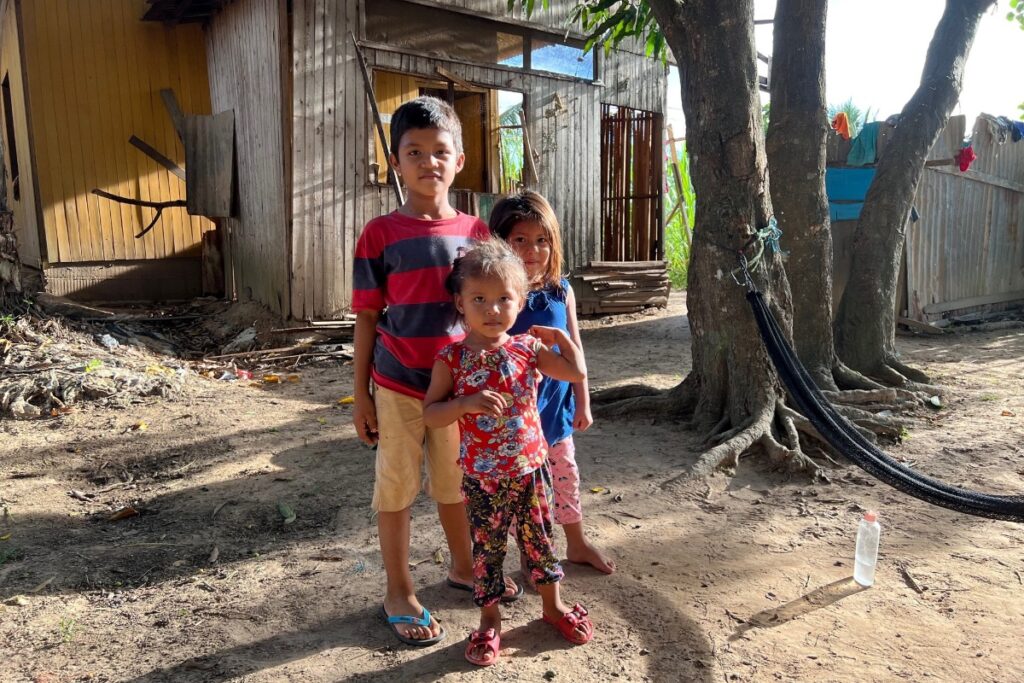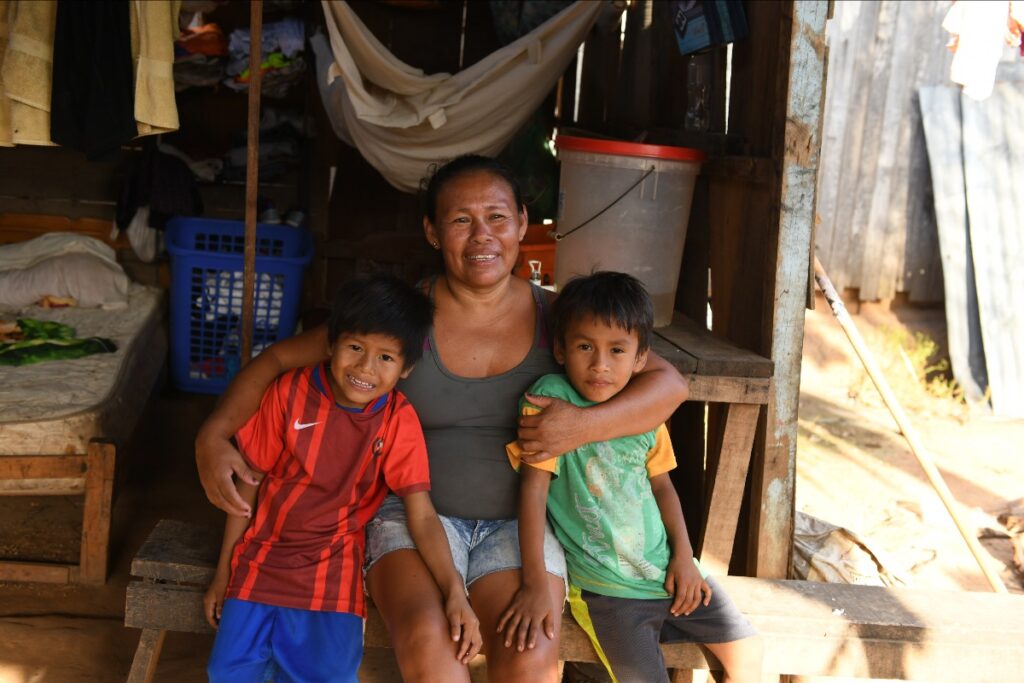 Important travel information
At a glance, this upcoming trip will center on project maintenance and the construction of a new C.A.S.T. Home. The beneficiaries are a struggling family living next door to Luis' house that was built by volunteers in 2020. We will also organize educational workshops with our past C.A.S.T. families, to assist them in basic household maintenance, cleanliness and preserving the durability of their houses.

This year, a relatively smaller group of 35 persons will be organized to participate in the Hub's sustainable development projects. The departure dates will also be moved up a bit compared to previous trips; on-site work projects will run from February 25th to March 3rd, 2023, with the possibility of travelling on to Cusco and Machu Picchu during the week of March 3rd to 10th. 
If you cannot make it to the meeting but would like to join us, please send us an e-mail directly to [email protected] to confirm your space. A copy of your passport will be required and can be sent in confidence to this address. Thank you and see you soon!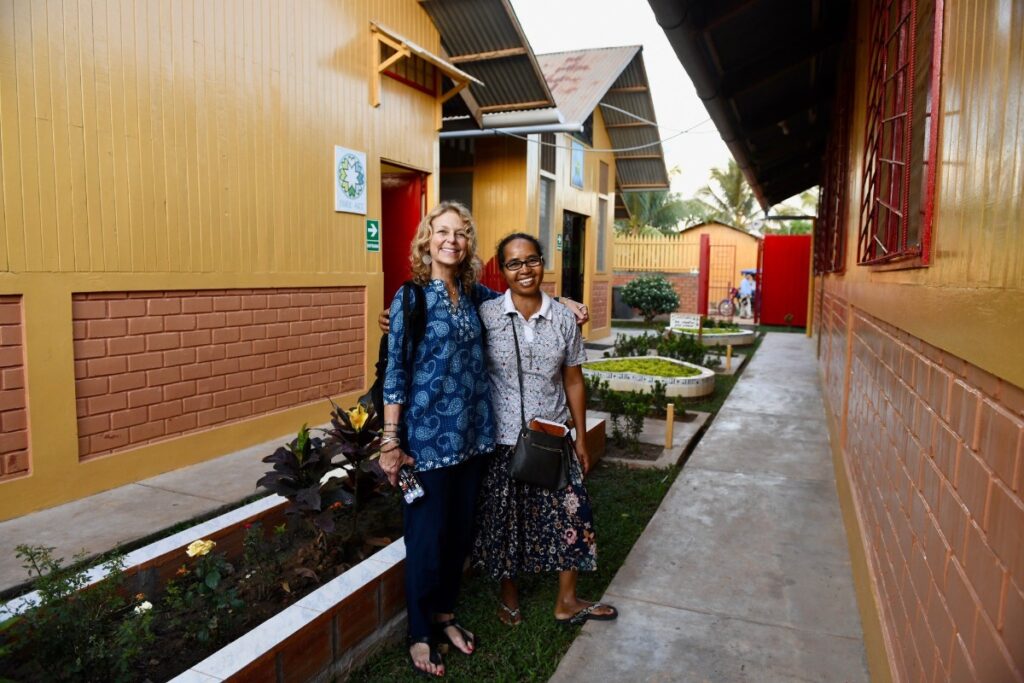 Highlights from our October visit
As many of you know, we travelled to the Hub in October this year. After a long, pandemic-driven absence, we wanted to conduct our impact assessment in person, touch base with Marie-Colette and meet new key members of the team. We were in good company with Suzie Côté, Father Roland Demers, and Donald Quane.

Walking through the gates of the Hub, we immediately noticed the results of Marie-Colette's constant devotion to this site: each building was freshly painted, with new eavestroughs installed to ensure the rain would not flood the walkways (as it is known to do!). New garden beds and landscaping illuminated the walkways between service points.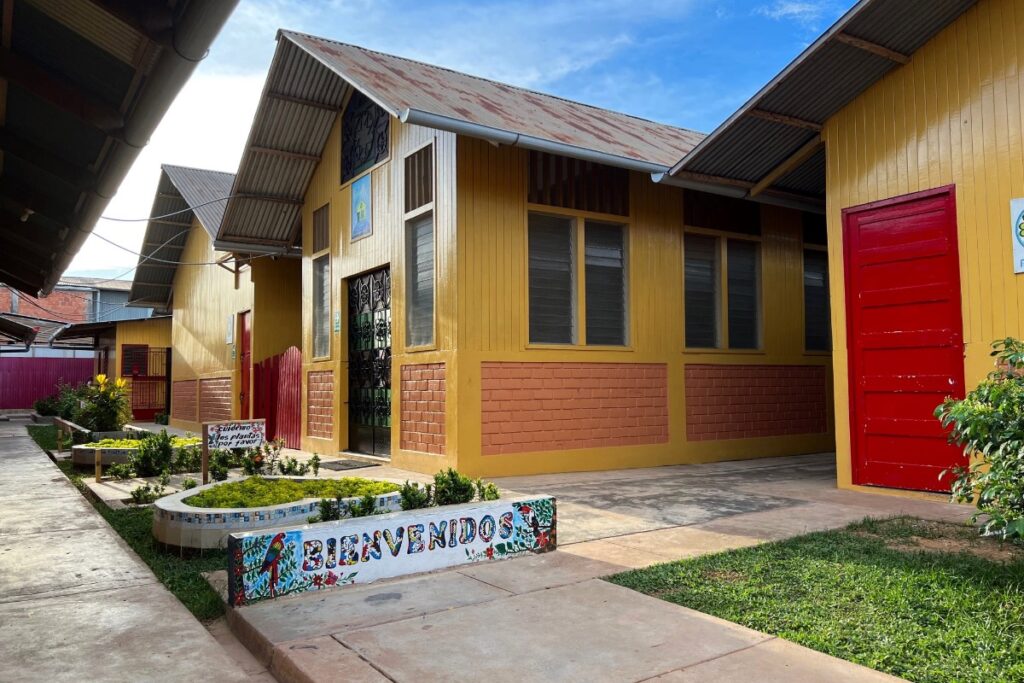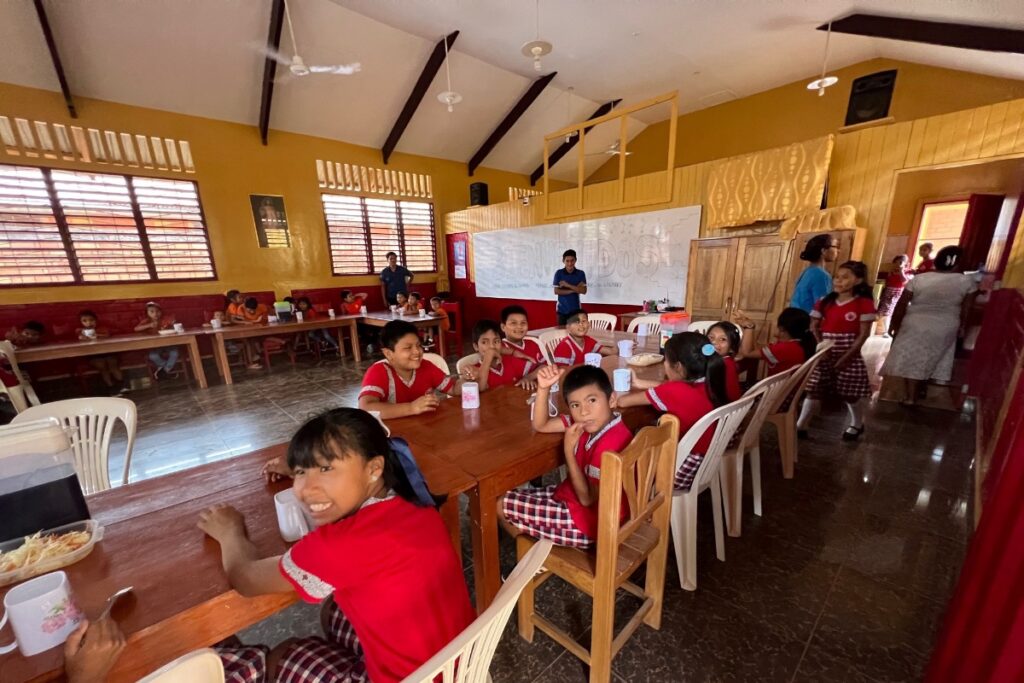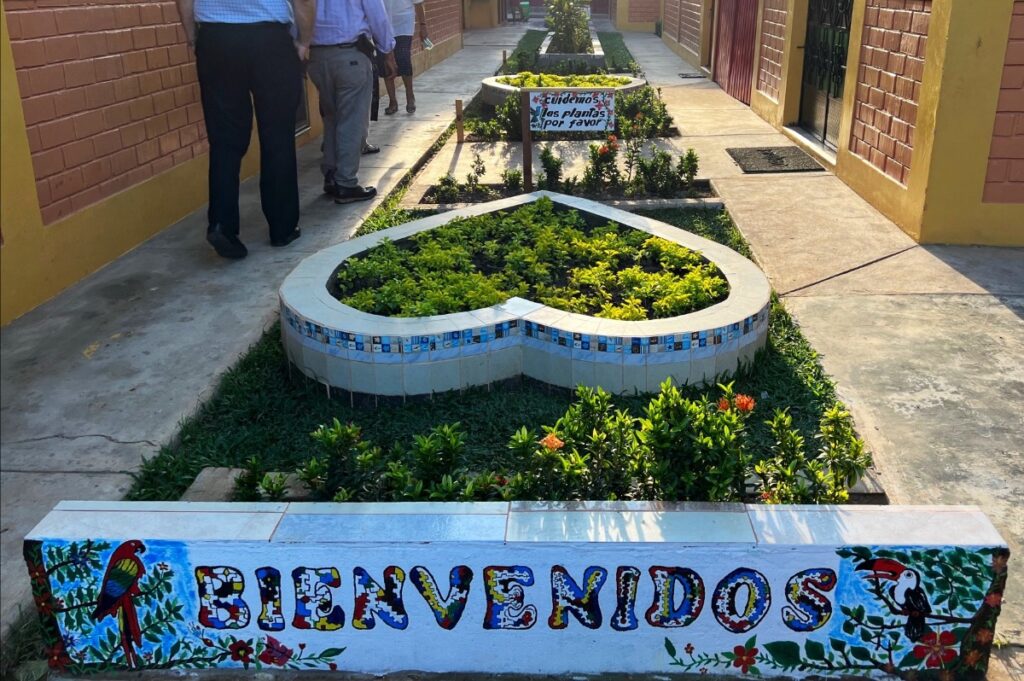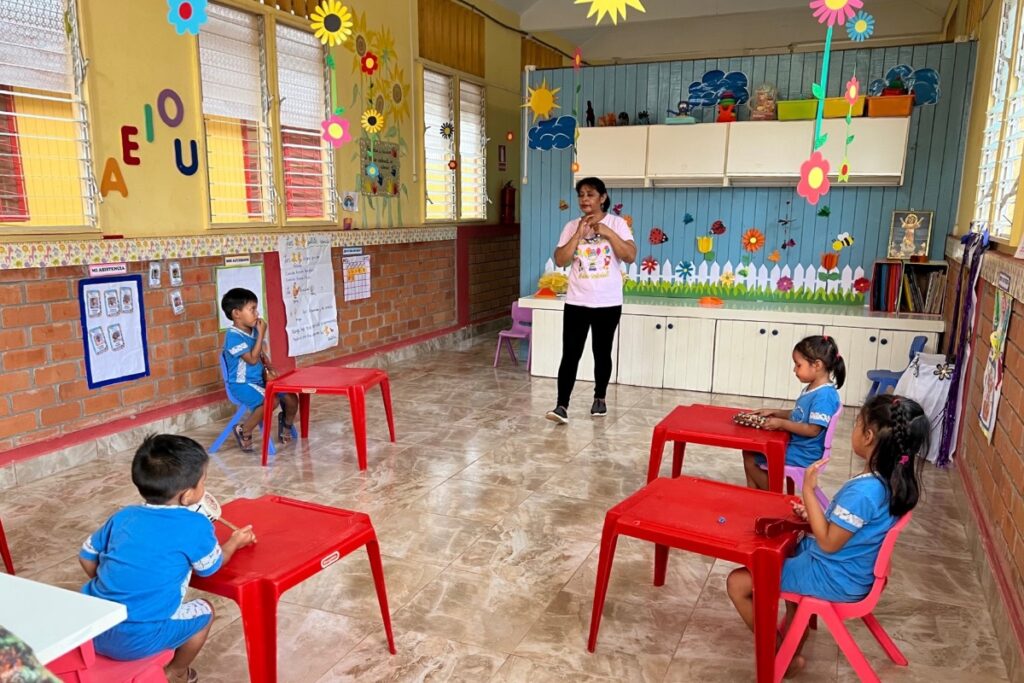 The Hub was alive and joyful with familiar and new faces alike. We were greeted by all the children at their recently renovated Commodore, as we were finally able to take in its new renovations in person.

At the pharmacy, we met our new full-time nurse, Jessica Segura Pinedo, and her associate Dr. Jesús Figueroa, who joined us in early fall. Together, they've committed to elevating the Hub's pharmacy and clinic services: Jesus provides weekly doctor's visits while Jessica maintains a constant presence and point of contact for the families. At the daycare, Karina Yngry Rodíguez Ochavano, a new educator, was busy structuring early childhood education programs for toddlers.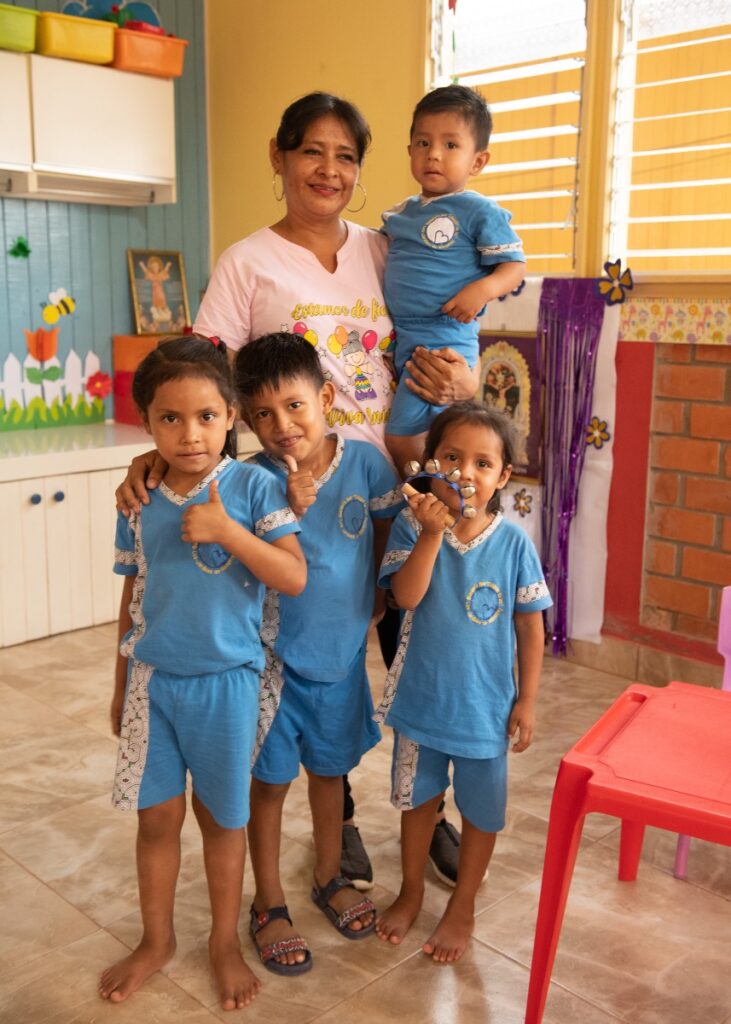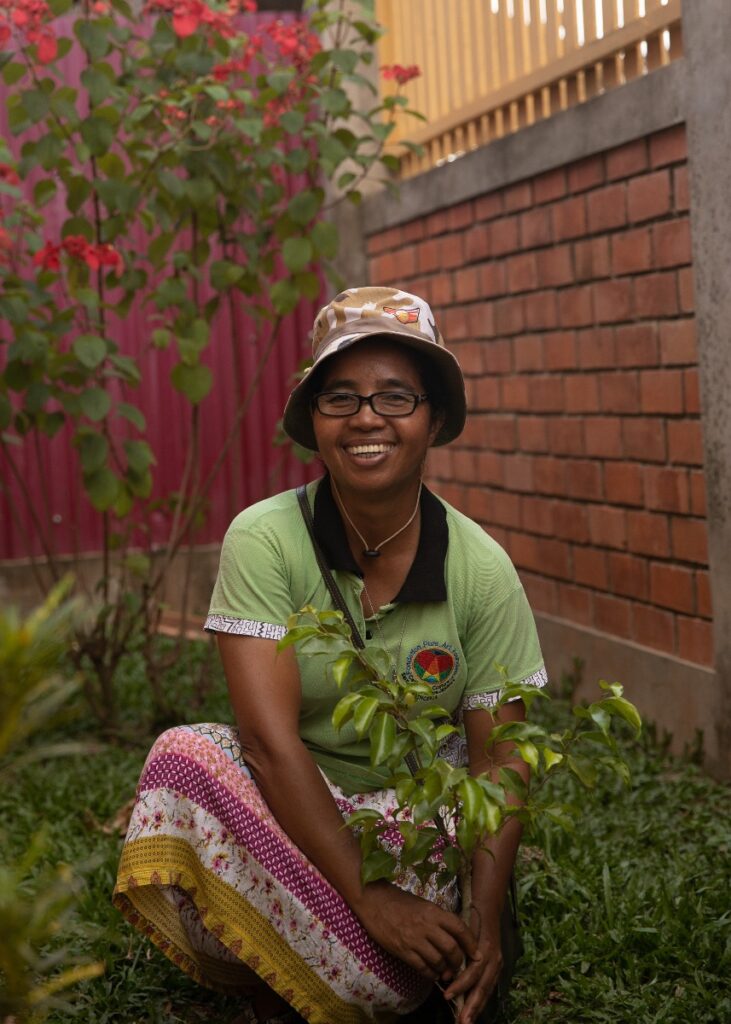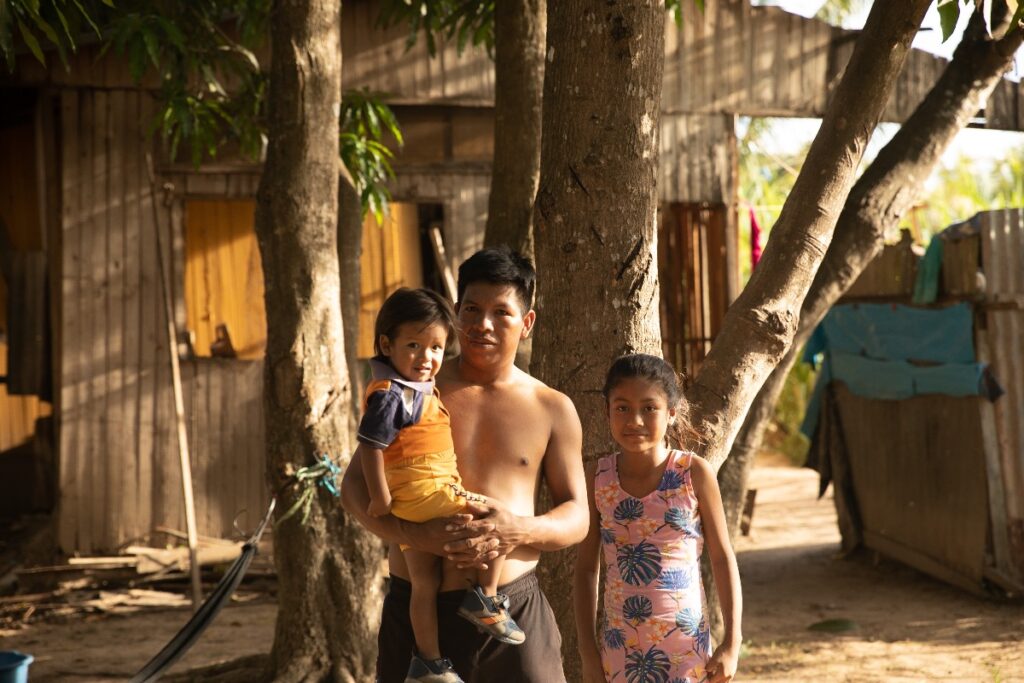 Outside the gates, we paid a visit to the most recent C.A.S.T. home in the Hub's vicinity. Constructed thanks to a generous donation by the Ellerbeck family in Hudson, this home secured a family's right to shelter and basic dignity.

A little further from the community, we visited two kindergarten schools built and maintained with the generous support of local volunteer and supporter Donald Quane and his wife Manon. Cheering young students met us with their teachers and school director. Donald travelled with us this year to ensure the future of these installations is secure.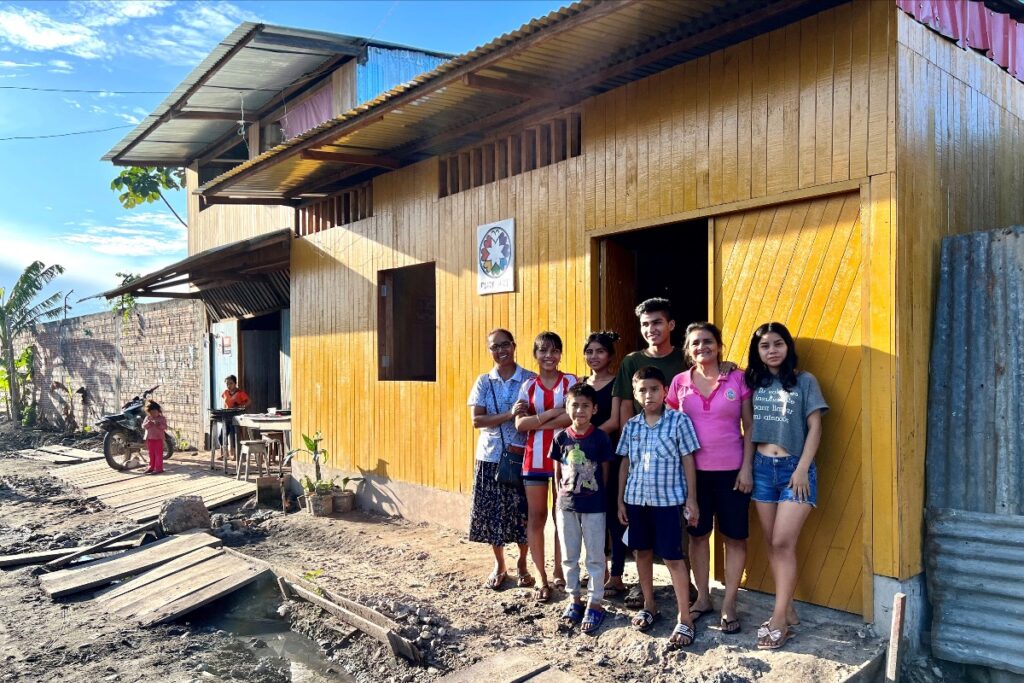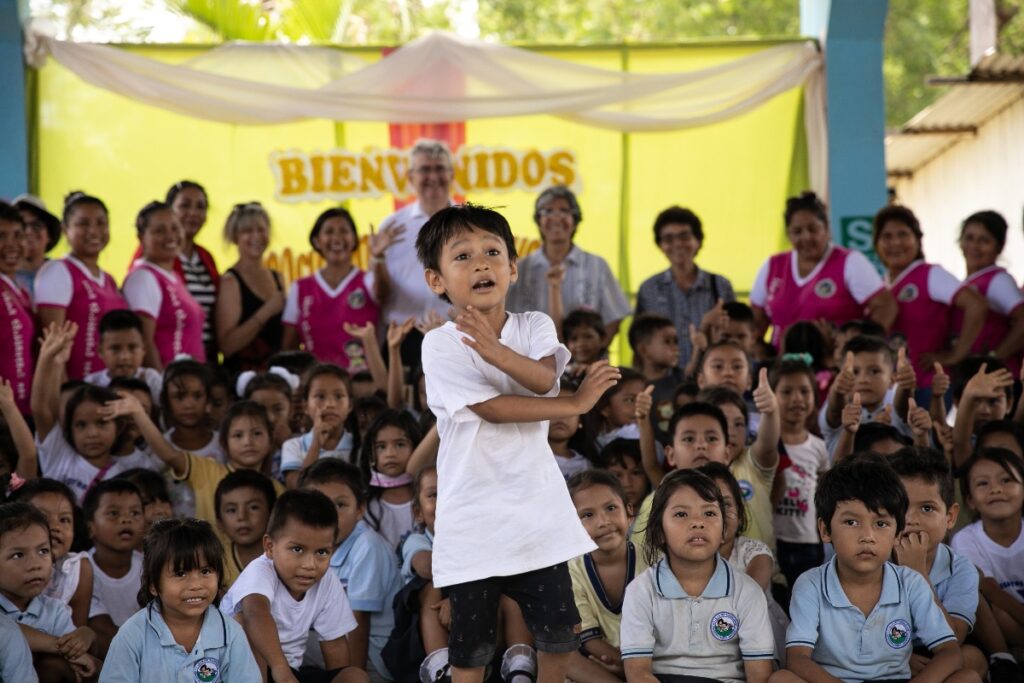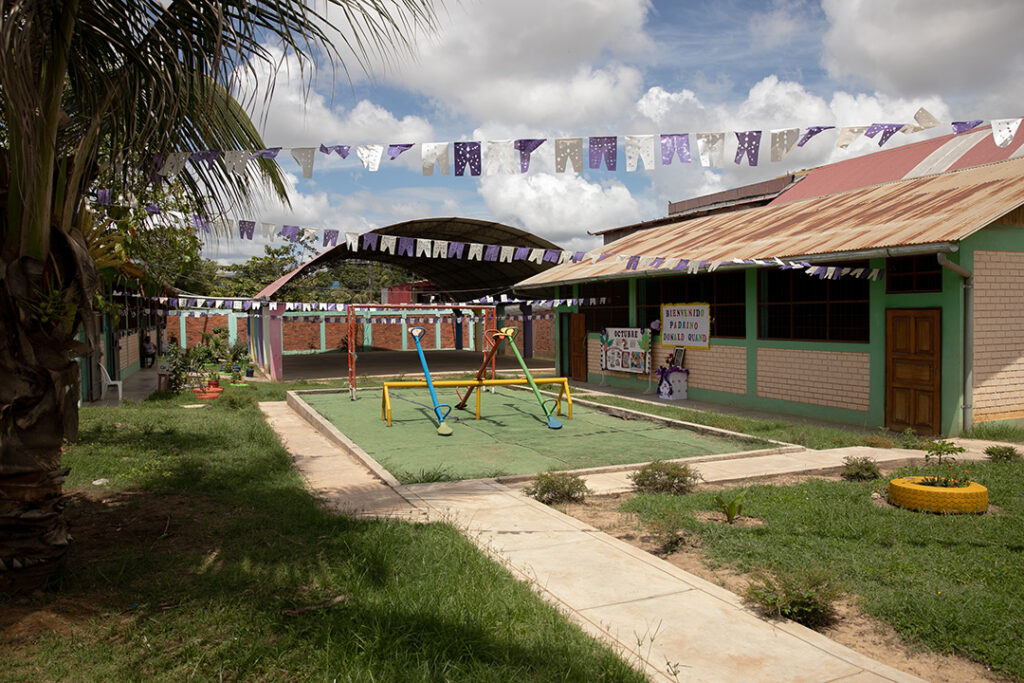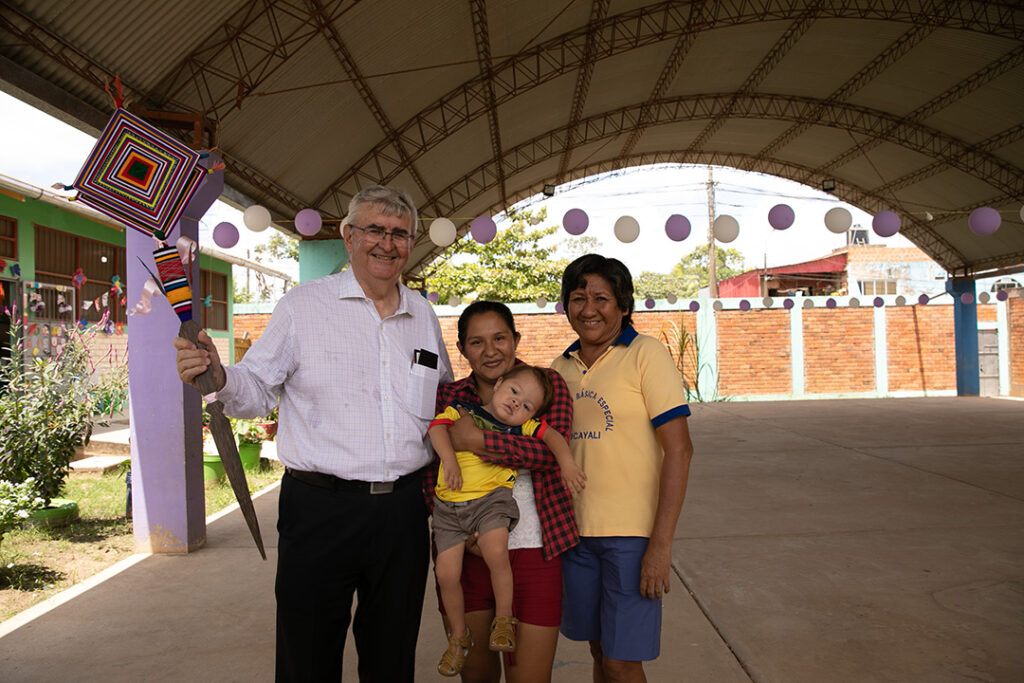 Paying it forward:
The Titulo Project
Suzie Côté, spearheading the One School for All program, visited the school coordinators this October and led the new Titulo Committee's first meeting!
This Committee – made up of 4 university graduates who have received financial help from the Foundation to obtain their titulos (mandatory work permits in Pucallpa) – discussed the process, standards, structure, and timing of the Titulo project. A "pay it forward" type of project, this new program allows young graduates and beneficiaries of the foundation to volunteer at the Hub as a way of giving back to where they started.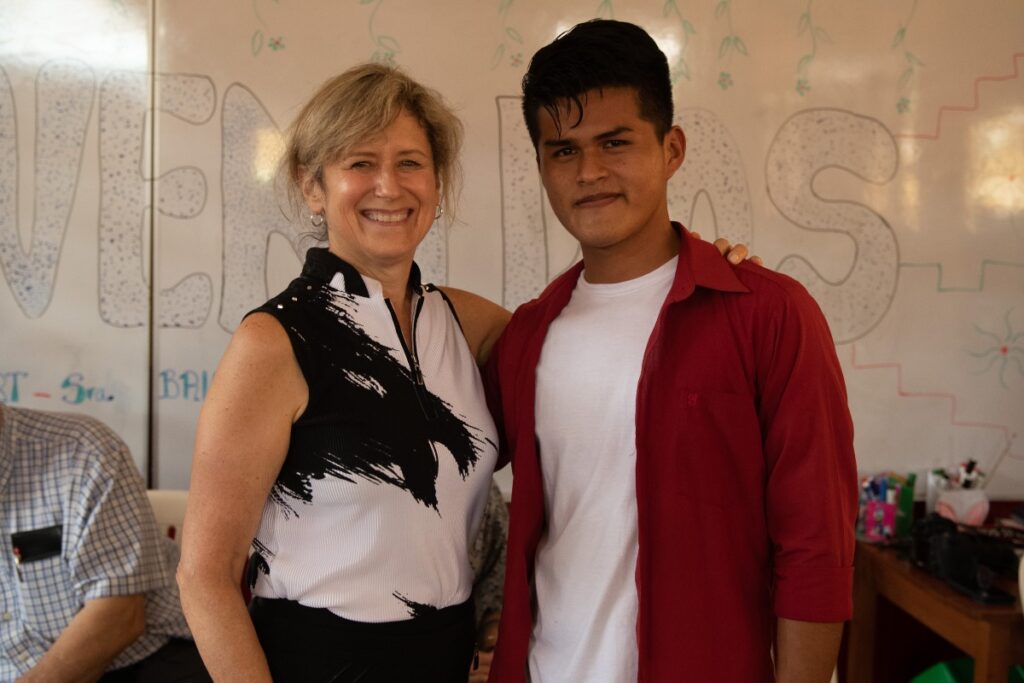 Full Circle
A testament to the power of education
The concept of giving back to where one started is perhaps no better illustrated than by our dear Amelia and Guadeloupe. Some may recall these two sisters, who were our first One School for All students, sponsored over a decade ago when they were young girls. They've become shining examples of how education can uplift young individuals above the hardest of circumstances and allow them to thrive despite beginning their life story in poverty.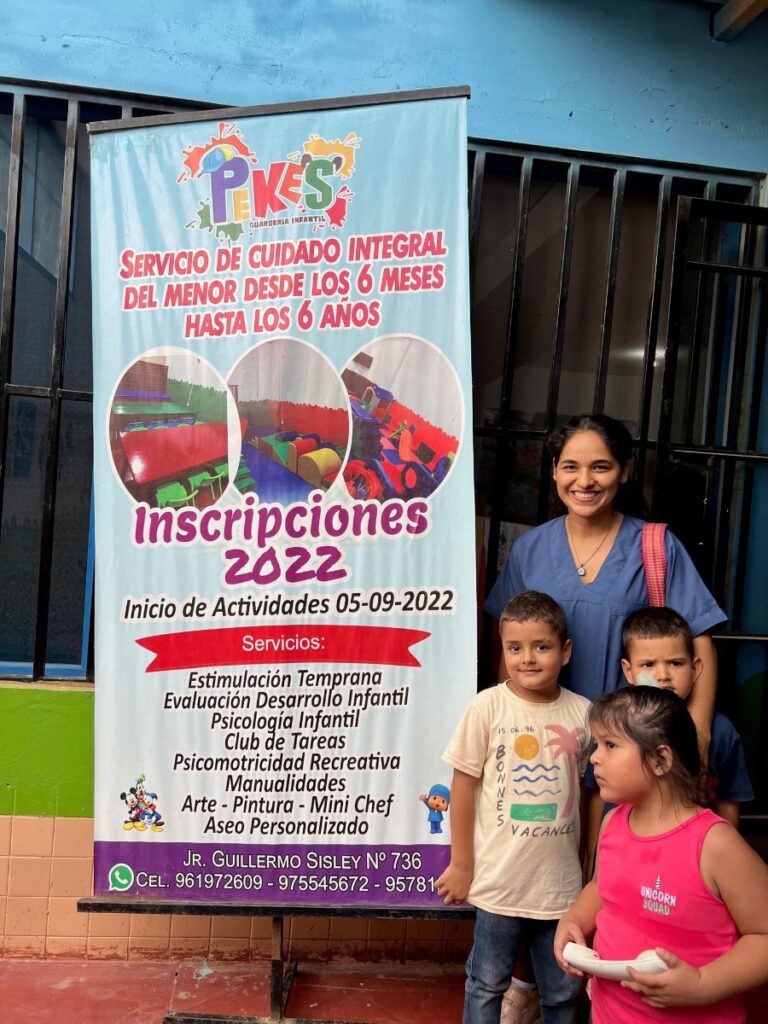 Amelia met us at her newly-opened gourmet restaurant in Pucallpa where she offered our group an astounding meal. Not only is she an accomplished chef and energetic entrepreneur, she is also a soon-to-be lawyer, graduating in only 4 months time! Ready to give back to her community, she will specialize in youth services and protection.
Guadeloupe, much like her younger sister, is not short on energy and runs a large daycare facility in town. Running the entire operation herself, she still finds time to assist underprivileged children in her private practice as a child psychologist, often offering her services free of charge.
We were deeply moved and tremendously proud to witness their success. It reminds us that every student currently sponsored by the Foundation and our donors is being given the same tools that will allow them to thrive, fulfill their dreams, and give back.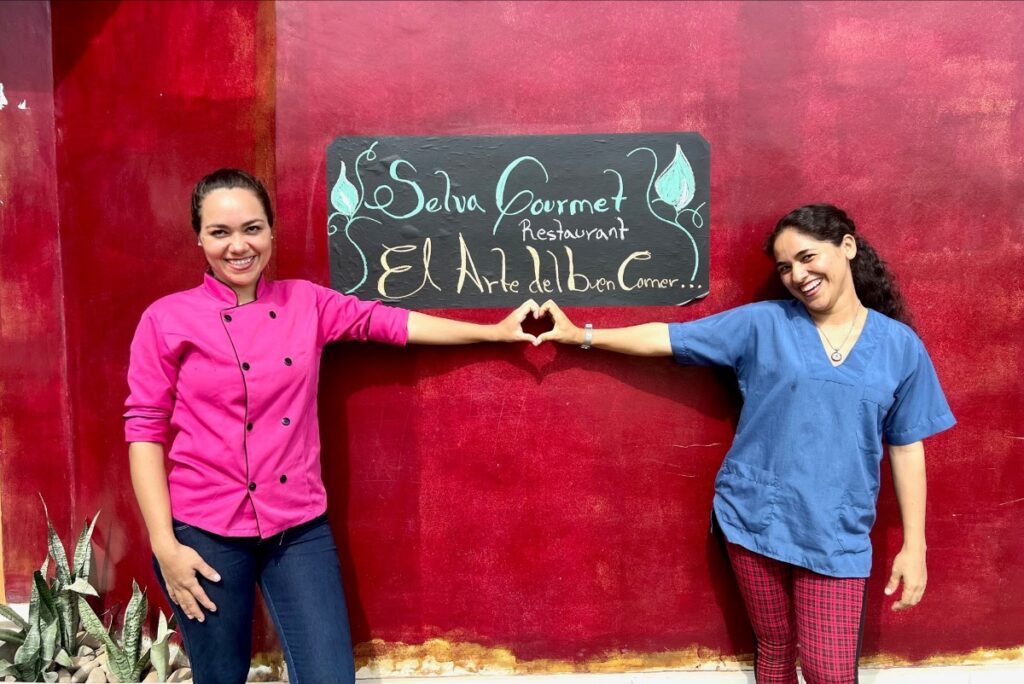 As we departed Pucallpa and reflected on how well the Foundation's programs have been running, we feel as though the vision that led us here nearly fifteen years ago is beginning to crystallize. Our programs are starting to stand on their own, generating revenue, whether it be at the pharmacy or with the women's sewing enterprise. Our very first students are now successful entrepreneurs, using their success to strengthen their own communities and give other children a chance at building their dreams. Every spoke on the Hub's wheel is strengthening the global end goal: a community of self-reliant, financially independent and empowered individuals.

Thank you to all who have, and continue to, contribute to this goal. We are forever indebted to your support! We look forward to welcoming our new team of volunteers on December 1st at Café Norah!
See you soon!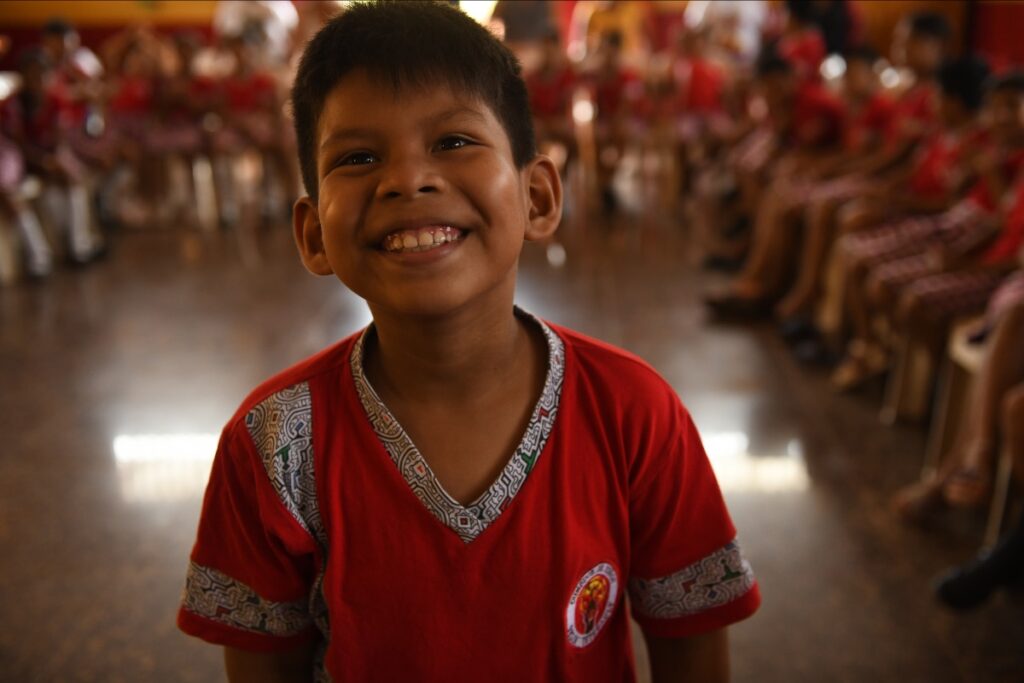 It is only through the support of our donors and volunteers, on the ground and remotely in Canada, that all of these achievements are made possible!
THANK YOU
For being by our side in our pursuit of a fairer world.